Looking for a Genshin Impact Lantern Rite event guide? Lantern Rite and all its festivities have returned in the 3.4 update. The Lantern Rite festival appeared for the first time in version 1.3, and is back again this year as part of The Exquisite Night Chimes event, with all-new challenges and rewards available.
Plenty of prizes are on offer for participating in the Lantern Rite event, including primogems, mora, and character ascension materials. There are four challenges available in Lantern Rite, which grant different rewards, and there are also daily login rewards over seven days to encourage you to participate in the merriment.
Genshin Impact Lantern Rite event times
The Lantern Rite event starts on January 19 at 10:00 server time. Lantern Rite ends on February 6 at 3:59 server time.
In order to participate in Lantern Rite, you must be Adventure Rank 28 or above, and have completed Chapter I: Act III – A New Star Approaches.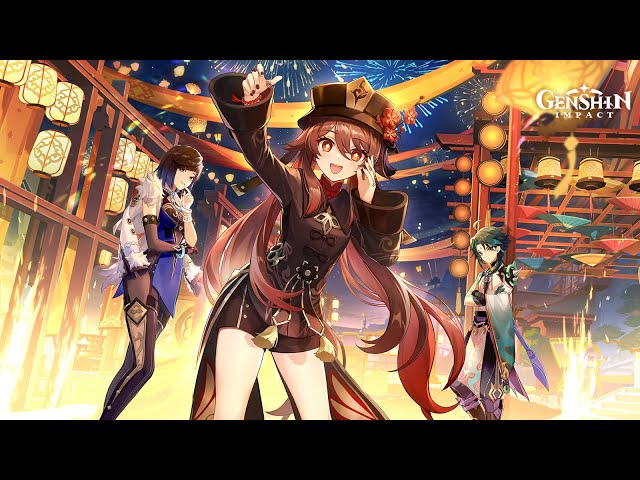 Genshin Impact Lantern Rite challenges
The Lantern Rite 2023 challenges are:
Paper Theater – traditional Liyue art, move paper pieces to guide the actor
Radiant Sparks – collect as many coins as possible in the time limit
Vigilance at Sea – sail a waverider to collect coins
Behind the Scenes – defeat monsters in this combat challenge
Genshin Impact Lantern Rite rewards
The Lantern Rite 2023 rewards are:
Crown of Insight
Mora
Primogems
Character ascension materials
Talent level-up materials
Character EXP materials
Mystic Enhancement Ore
To get the free character from Lantern Rite, You can take part in festive challenges to gain Festive Fever which can be exchanged for a four-star Liyue character: Beidou, Chongyun, Ninggaung, Xiangling, Xinyan, Xinqiu, Yanfei, Yun Jin, and Yaoyao – this unlocks them permanently.
That's all there is to it – if you're wondering what awaits in future updates, take a look at our Genshin Impact 3.4 release date guide. If you're saving your primogems for upcoming characters, be sure to keep an eye out for Genshin Impact codes and where the new Genshin Impact characters fit into our Genshin Impact tier list of ranked characters.