The Genshin Impact 3.4 release date is right around the corner and is set to include a desert region featuring a sandworm boss filled with ascension materials, new characters, and much more.
Fans of the free PC game might be confused about the addition of a new desert area as we were introduced to Sumeru not that long ago. If the leaks are true, the 3.4 and 3.6 updates are going to expand the Sumeru region drastically, potentially covering up to 60% of the playable Teyvat map. Here's everything we know about the Genshin Impact 3.4 release date so far.
Genshin Impact 3.4 release date
The Genshin Impact 3.4 release date is January 18, 2023. Between the 3.0 and 3.3 updates, the developers shortened the time between updates from the regular six-week cadence down to five weeks.
If you aren't sure how long you might have to wait until the update process is over, check out our Genshin Impact maintenance guide to learn when the servers are back online.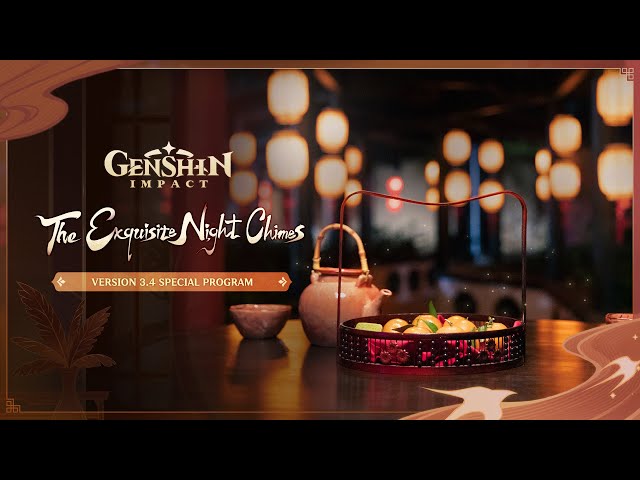 Genshin Impact 3.4 livestream archive
The Genshin Impact 3.4 livestream took place on January 6 at 4am PT / 7am ET / 12pm GMT. You can watch the archived broadcast on YouTube.
Genshin Impact 3.4 new area
The new sand region is called Desert of Hedramaveth and is set to expand the Sumeru desert. Hedramaveth features Setekh Wenut, a huge sandworm boss that has the potential to deal massive damage to players. This boss likely contains Alhaitham's ascension materials that he needs to take him all the way to level 90.
Genshin Impact 3.4 new characters
Alhaitham and Yaoyao are the latest characters set to join the anime game. YayYao used to study as a chef under Xiangling before she became Ganyu's assistant, but we haven't ever seen her in-game. Returning players may recognise Alhaitham as one of the NPCs from the Sumeru story quests – he's part of the Sumeru Akademiya, the most prestigious institute in Teyvat.
Genshin Impact 3.4 banners
The first half of the Genshin Impact 3.4 banners includes Alhaitham on the Caution in Confidence banner, and Xiao on the Invitation to Mundane Life banner. Yaoyao appears on both banners, alongside two other characters that have not been revealed just yet.
The second half of the 3.4 update includes banner reruns for Hu Tao and Yelan, two of the best characters on our Genshin Impact tier list. We don't know which characters will appear alongside Yelan and Hu Tao on these banners, but we expect that information to be revealed over the next two weeks.
Genshin Impact 3.4 new events
Four events have been confirmed for Genshin Impact 3.4, including the popular Lantern Lite event that gives all players the chance to unlock one Liyue character for free. Here are the events coming to Genshin Impact 3.4:
The Exquisite Night Chimes
Almighty Arataki Extraordinary and Exhilarating Extreme Beetle Brawl
Warrior's Spirit
Second Blooming
Genshin Impact 3.4 outfits
While the skins system isn't utilised as much as fans would like in Genshin Impact, every few months a new outfit becomes available. Ayaka is going to receive new Genshin Impact outfits related to the Lantern Rite event taking place during the 3.4 update. Lisa's skin is going to be available for free in the Second Blooming event where players must complete five team combat-based challenges.
Yukizero has revealed a Klee skin is coming to the game and that it's going to be Halloween-themed, though this would suggest the skin won't be arriving until October at the earliest.
Razer DeathAdder V2 Pro – Genshin Impact Edition Razer DeathAdder V2 Pro – Genshin Impact Edition Razer $139.99 Buy Now Network N earns affiliate commission from qualifying sales.
That's everything you need to know about the Genshin Impact 3.4 release date. Now that you know about some of the characters that may arrive in the update, it's time to start hoarding those primogems. Take a look at our Genshin Impact codes guide to stock up on as many primogems and mora right away. We also have a guide on the Genshin Impact Genius Invokation card game if you haven't tried out this new mode in the 3.3 update.