Not only is Ghost Recon Breakpoint is getting a major update this week, there's also a very special guest headed to the tactical shooter – the Terminator. Arriving on January 29, the cyborg assassin will feature as part of a new Breakpoint live event, and there's an announcement trailer you can check out now.
The trailer, which you can see below, offers the first (and only) real information we have on the Ghost Recon Breakpoint live event so far. The view scans a glittering town nestled in the hills, moving to a forested area nearby where a bubble of lightning-fuelled energy builds up and bursts – and that's it.
Beyond that, developer Ubisoft's giving nothing away about the event just yet. There's no sign of the Terminator in the trailer, with the view cutting before we get a look at the familiar figure emerging from the scene, so we'll have to wait until tomorrow to see what he looks like in-game. However, from the game's website, we have an idea of what the event will bring.
Looking at the Breakpoint Year One horizon, Ubsoft says: "Our first Live Event of Year 1 showcases The Terminator, with free dedicated missions and a chance to earn new weapons, attachments, vehicles, and customisation items."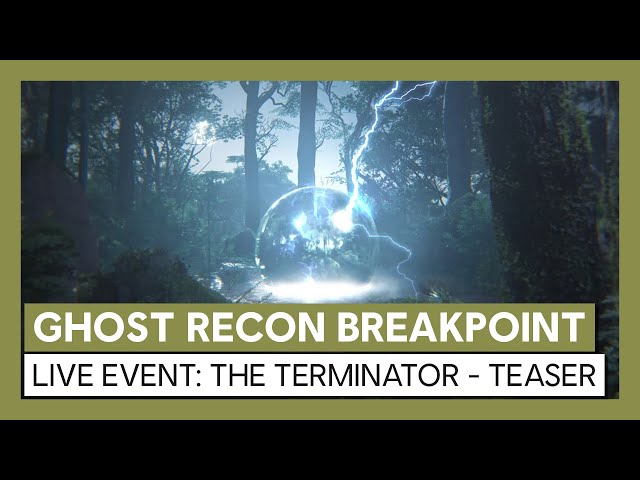 While the event will "run for a limited time with exclusive rewards to be earned", the studio says the "main story missions will still be playable once it's over". While it's not clear yet exactly what kind of dedicated missions and goodies will feature, it's possible the event will be a similar offering to the Ghost Recon: Wildlands Predator event back in 2017.
January 28 also marks the arrival of Title Update 1.1.0, which helps sort out a bunch of the open world game's bugs and hiccups, as well as improvements to enemy AI, night vision, some of the Ghost Recon Breakpoint weapons, and more.