The GTA Online weekly update for November 2-8 is upon us. Sadly, that means that the standard Halloween festivities are at an end for another year, but GTA 5 is staying spooky courtesy of Day of the Dead celebrations. With the Mexican holiday of el Día de Muertos taking place on November 1-2, Rockstar has lots of free gifts for you to celebrate this week. It's also a great time to get into GTA Agencies, as there's big discounts up for grabs.
Today's GTA Online weekly update is a welcome addition for those of us who weren't quite ready to let the spooky season go yet. While all the Halloween events have left the multiplayer game side of Grand Theft Auto 5 for another year, you can grab three special Day of the Dead decorative skull masks as a login bonus. You'll also get an orange DJ Pooh t-shirt, which isn't technically scary but does boast two Garfield-style eyes that are staring into my soul.
If you're in the market for a beefy ride, the GTA Online podium car this week is the Mammoth Patriot Mil-Spec, Rockstar's in-game spin on the iconic Hummer H1 SUV. This four-door titan would typically set you back a whopping $1,710,000 of your in-game cash, but get lucky at the Diamond Casino's prize wheel and it's all yours.
The GTA Online prize ride this week is also a rather chunky offering – the Gallivanter Baller ST, a luxury four-door SUV but with a sportier spec. Seemingly based on the Range Rover Sport SVR, it's one of the higher-performing SUVs you'll find in GTA 5. So if you're someone who's always on the lookout for the fastest GTA 5 cars, this might be one to consider.
It's otherwise a fairly quiet week, which is probably to be expected given the end of the GTA 5 Halloween festivities. That said, if you've yet to grab a GTA Online Agency, they're a pretty sizable 40% off this week, giving you a chance to team up with the main campaign's Franklin and Lamar and solve the problems of the rich and famous. You'll find all the additional bonuses, discounts, and rewards for the week below, so read on for the full details.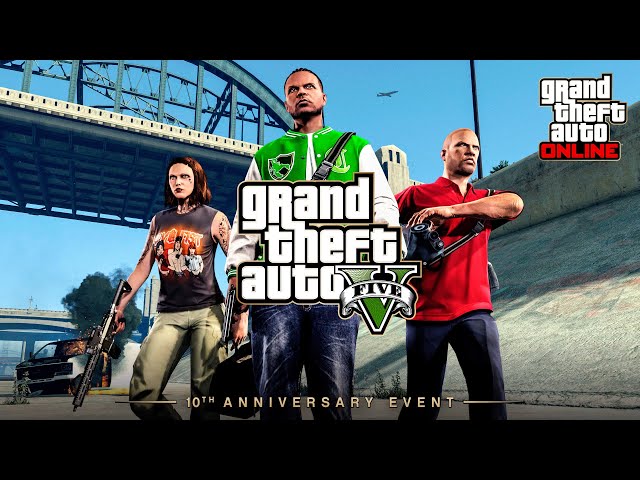 GTA Online weekly update – November 2 to November 8, 2023
Here's everything included in the GTA Online update for Thursday November 2 to Thursday November 8, 2023:
Dealership Cars
Luxury Autos
Dewbauchee Champion
Enus Jubilee
Simeon's Auto Shop
Declasse Granger 3600LX
Nagasaki Shinobi
Obey I-Wagen
Pfister Astron
Western Reever
Free Gifts
GTA Online podium car: Mammoth Patriot Mil-Spec
GTA Online prize ride: Gallivanter Baller ST
Login reward: Floral Calaca Mask, Romance Calaca Mask, Royal Calaca Mask, Orange DJ Pooh t-shirt
GTA Online bonus rewards
3x GTA$ and RP rewards from Hunting Pack Remix
2x GTA$ and RP rewards from Short Trips
2x GTA$ and RP rewards from Security Contracts
GTA Online discounts
50% off
Bravado Youga Classic
Coil Voltic
40% off
Agencies
Dewbauchee Champion
Enus Jubilee
Western Reever
20% off
Imani Tech Upgrades
Penaud La Coureuse
That's all for this week in GTA Online! While we await more news on the GTA 6 release date, be sure to have a look through the best GTA 5 mods for plenty of ways to mix up Rockstar's decade-old crime epic. We've also got all GTA 5 cheats for 2023, if you're wondering which ones still work today.