Grand Theft Auto has long stood the test of time as one of the most iconic game series ever. Rockstar Games' long-lasting line of city-based criminal activity-focused experiences has just evolved even further with the company's new GTA+ subscription membership benefits. The developer just announced that all players subscribed will have access to a steadily changing selection of classic Grand Theft Auto games, from beloved entries like San Andreas to Vice City.
Rockstar writes that with the premium Grand Theft Auto membership, "now you'll also get access to download and play a rotating assortment of classic Rockstar Games titles." The developer clarifies that this benefit comes at "no additional cost" aside from the normal subscription fee, so you'll be able to access the older RPG games immediately if you're subbed. The base GTA+ subscription costs just $5.99 / £4.99 and can be canceled at any time.
If you aren't familiar with the membership yet, it comes with fun additional content such as the new Bravado Hotring Hellfire Sports car, which you can get this month. You'll obtain all sorts of exclusive vehicles and other similar in-game goodies such as cash. The current GTA+ benefits are running through Wednesday, October 11.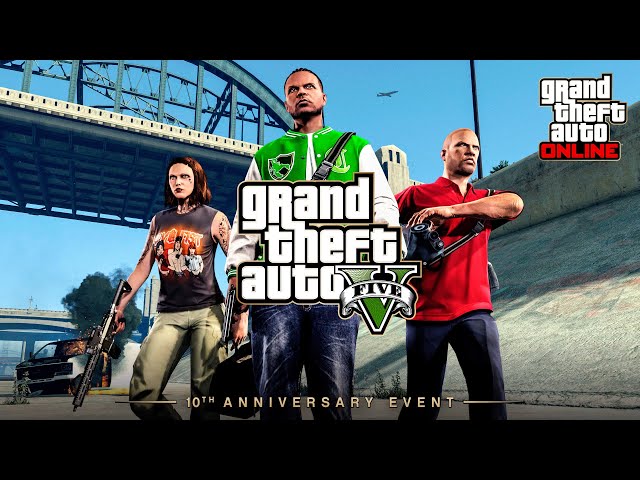 You can find more information on the membership details and which games are coming as a part of the new rotation on Rockstar's website. GTA+ will currently give you access to Grand Theft Auto 3, San Andreas, and Vice City, the trio of games included in the recently reworked Grand Theft Auto trilogy.
Considering the monthly in-game $500,000, assorted cosmetics, cars, properties, and more, the new rotating selection of classic GTA games is a nice addition to an already fleshed-out subscription service. If you're active in Rockstar's community, the free trio of games is a good way to celebrate Grand Theft Auto 5's recent anniversary.
For those of you invested in Grand Theft Auto's less legal virtual activities, be sure to browse through our round-up of some of the other greatest crime games out there right now. Alternatively, you can check out our list of similarly exciting FPS games, many of which you'll be able to enjoy alongside friends.