Blizzard has just announced a whole new way to play and enjoy Hearthstone at its BlizzCon 2019 Opening Ceremony – a new mode called Hearthstone Battlegrounds. The studio has revealed that it will be an eight-player mode "inspired by the popular auto battler genre, with a few Hearthstone twists."
The mode will see you and seven other players recruit minions in the game and send them off to battle opponents – "until only one victor remains." As the studio has said during the show, this marks the first new mode to head to Hearthstone for a while, so it's sure to be exciting news for fans of card battle games.
Blizzard has also announced that an open beta is on the way very soon – it kicks off November 12, though those with tickets to the show, wathcing at home with virtual BlizzCon tickets, or who have pre-purchased its next expansion, Descent of Dragons, will get to enjoy it starting Tuesday (November 5).
A trailer for Hearthstone Battlegrounds, with some gameplay in good old Bartender Bob's tavern, is now live. Check it out below: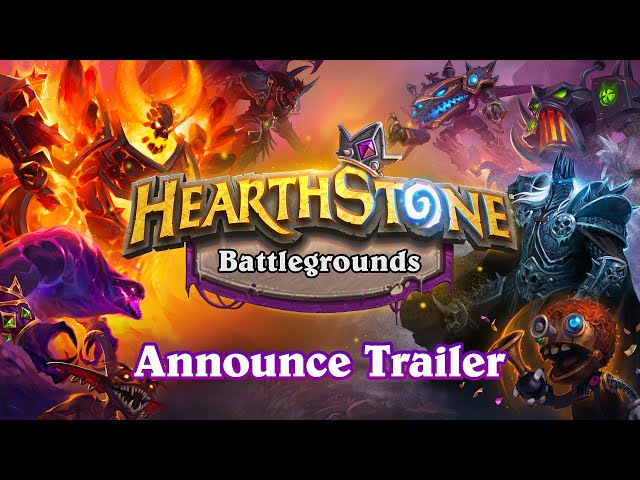 BlizzCon 2019 is now in full swing, and it looks like we can expect more info on Hearthstone, and its shiny new autobattler mode, later during the programme.
Check out our BlizzCon 2019 event times and schedule if you're keen to know what's coming up and when. In the meantime, you might also find our guides to the best Hearthstone decks, best auto chess games, and free PC card games handy while you wait for the beta to launch.