What is the Homeworld 3 release date? Homeworld is back and this time Blackbird Interactive and Gearbox Publishing are at the helm of the project and aiming to deliver the long-awaited experience that meets fans' expectations. What have we seen so far from the game and what can you expect from it once it releases?
Announced at PAX West 2019 Homeworld 3 quickly met its crowdfunding goal by one hundred million percent after Gearbox Publishing only asked for $1. With fans of the series waiting patiently for so long for their backer rewards and the next entry in the series, the game has seen some quiet periods and a delay, which has stalled excitement somewhat over the last year or so. But, with the release date finally on the horizon, expect to see a lot more on top of what we already know about what will hopefully be one of the best PC games of 2024.
Homeworld 3 release date
The Homeworld 3 release date is set for February 2024. Despite a few delays, the developer seems hopeful the game will be ready by then, and various editions are available for pre-order.
Originally, the game was planned to be released in Q4 2022, but the team at Blackbird Interactive announced a delay in Summer 2022 to ensure the game can be delivered at the "highest quality". Following this, another delay was announced in May 2023, which stated similar reasons as the cause.
The delay will allow the team "additional time that will be required to refine the game and deliver the Homeworld experience that lives up to the legacy of its predecessors," PCGamesN was told when we spoke to Gearbox. The studio further confirmed this in a tweet which mentioned that fans deserve a "quality experience".
Originally announced in 2019, the game has slowly been coming along over the last few years after being crowdfunded on Fig. But, with this final delay, we hopefully should be exploring the vast vacuum of space in early 2024 on PC.
Homeworld 3 story
Details on Homeworld 3's story are light and we don't exactly know what will play out when we get our hands on it. However, we do know that it takes place 100 years after Homeworld 2 after the Karan S'Jet unlocked an ancient hyperspace gate network to allow for trade and exploration on a galactic scale.
However, that freedom meant a dark force known as "the anomaly" began to spread, swallowing planets and gates and threatening the prosperity the Karan S'Jet unlocked. To fight back against this threat, Karan accompanied a fleet and led them into uncharted territory to search for answers. But, she never returned.
Now, in Homeworld 3, Imogen S'Jet is the successor to Karan and holds the key to unlocking and resolving the mystery that poses grave threats to the galaxy and its future.
Though we've seen a few gameplay clips over the years, a Gamescom 2023 story trailer gave us a first look at two new characters, Imogen S'jet and Isaac Paktu, and gives us more of an idea about the events of the third game and the threat the Hiigaran fleet.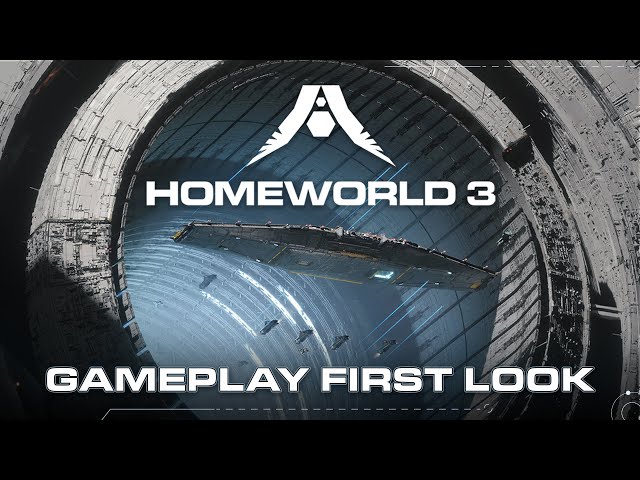 Homeworld 3 gameplay
Homeworld 3 has shown off a lot of small gameplay clips since its announcement, including in the trailer above which teased its story. You can expect a similar grand RTS experience with a fully 3D space to explore as you control a fleet of ships and battle above planets and amongst large space structures.
As you control the flow of fights, strategy is key as you utilise hulking space derelicts that have been abandoned to either ambush your enemies or hide from their powerful arsenal. But, combat went always be smooth sailing in space as large environmental effects like particle storms and asteroid fields will shake up a fight in a moment's notice and test your skills.
In addition to regular AI fights, Homeworld 3 is also home to PvP fights which will require you to sharpen your shooting and home your nerve as you face off in 1v1 dogfights, team battles, or free-for-all fights.
A gameplay trailer of Homeworld 3 from Gamescom 2022 gave us a look at gameplay in the Kesura Oasis, a space outside the mysterious anomaly. Here we got to see the game in all its glory for the first time, with a look at the deep layers of strategy baked into the experience and UI, how controlling a fleet works, and how to properly strategize in combat.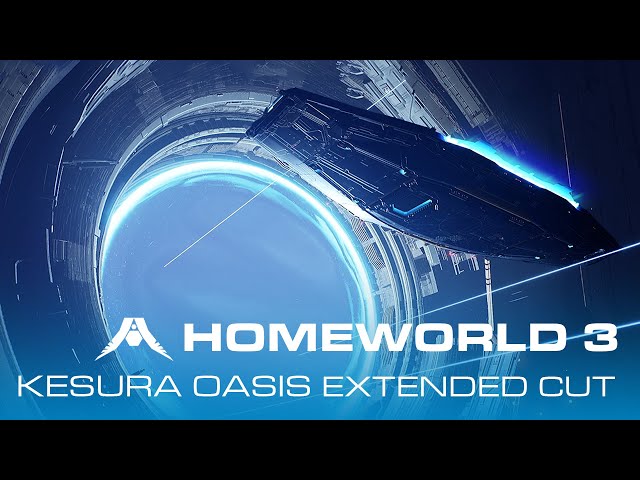 Homeworld 3 co-op
On top of both single-player fights against AI and PvP, Homeworld 3 has a co-op capable multiplayer mode which is brand new for the series. This mode fuses the series' classic gameplay with a roguelike structure where one or two commanders take on a randomised series of combat challenges.
Managing your fleet will unlock a range of rewards as you come out victorious and if you perform well, your strength will carry over between runs, powering you up for the next challenge. We haven't actually seen this mode in action just yet, but Blackbird Interactive will likely show it off before the game releases.
The Homeworld 3 release date is creeping closer and we don't have long to wait. If you want to jump into something similar before then, why not take a glance through some of the best RTS games on PC right now or take a trip to a different sci-fi world with some of the best space games on PC?