House Flipper 2 is the big winner of Steam Next Fest, in a somewhat surprising reveal as the sequel to one of the most relaxing games on PC proves once again that sometimes a laid-back experience can be more thrilling than a high-octane one. House Flipper 2 tops the most-played Next Fest demos, trumping even Lies of P, the 'Bloodborne meets Pinocchio' game that was the talk of the event.
We had a great time exploring the cutest Steam Next Fest demos, and it seems that plenty of you felt the same. Valve reports that the June 2023 edition of Steam Next Fest saw 11.4 million players checking out the event, "the most visitors of any Next Fest ever." As it turns out, more of those players checked out House Flipper 2 than any other game, nudging the sizable demo from fantasy soulslike game Lies of P into second place.
Elsewhere in the top ten are the enthralling perspective-based puzzle game Viewfinder, multiplayer melee game Warhaven, fantasy roguelike Wizard With A Gun, cutesy cat game Little Kitty, Big City, gorgeous turn-based RPG game Sea of Stars, co-op dungeon crawling sequel Hammerwatch 2, sci-fi adventure The Invincible, and defensive-driven city-building game Thronefall.
The first House Flipper has remained a real cult classic hit for many years now, so it shouldn't come as too much of a shock that players are eager to check out what's new with the sequel. The team at Frozen District is promising even more player-driven creativity in the sequel, with a bonus sandbox mode for those of you who want to build on your own terms rather than following the story levels.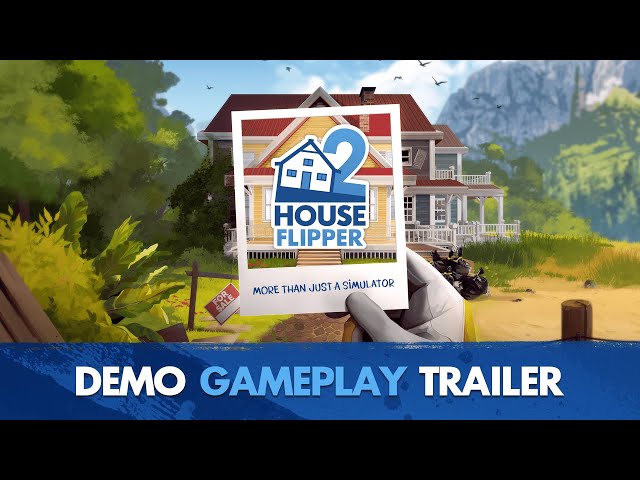 Steam Next Fest 2023 most-played demos
Here are the ten most-played demos during Steam Next Fest:
House Flipper 2
Lies of P
Viewfinder
Warhaven
Wizard with a Gun
Little Kitty, Big City
Sea of Stars
Hammerwatch 2
The Invincible
Thronefall
You can see the full list of the 50 most-played demos via Steam.
Quite a few of these games, including Lies of P and Sea of Stars, are coming to PC Game Pass on day one, while others such as the first House Flipper are already on there. So if you've enjoyed what you saw during Steam Next Fest then it's worth checking in with the Xbox app's library, as the $1 Game Pass deal has recently returned for newcomers to the service.
If you're eager for more, many of these demos are still available to play, but you can always check out the best indie games on PC for plenty more gems. Alternatively, there's always the best free Steam games to keep you busy while you wait for these to arrive for real.