Humankind is one of those strategy games that immediately catches your eye due to its similarity to other great entries to the genre. While it definitely shares a lot of good qualities with classics such as Civilization, the historical city builder from Amplitude Studios and Sega comes with its own unique flair. If you're searching for a game that lets you rewrite history, then you should grab Humankind while its Steam sale lasts. The fun doesn't end there, as new DLC just dropped and it's also discounted.
That's right, the game's latest expansion just released. Cultures of Oceania brings six new cultures to the game with various narrative events. The new DLC is Polynesian-inspired, taking you across the Pacific Ocean. It's a wonderful addition to the base game that adds even more diversity to an already-packed experience with over 60 unique historical cultures.
Humankind is currently 80% off, marking it down to just $9.99 / £7.99. If you're looking for the full experience with each of its DLC cultures, you can opt to grab the premium version of the game. This edition is 76% off, and costs $23.99 / £19.09. It's a deal you won't want to miss for the complete Humankind experience since the premium bundle contains four expansion packs.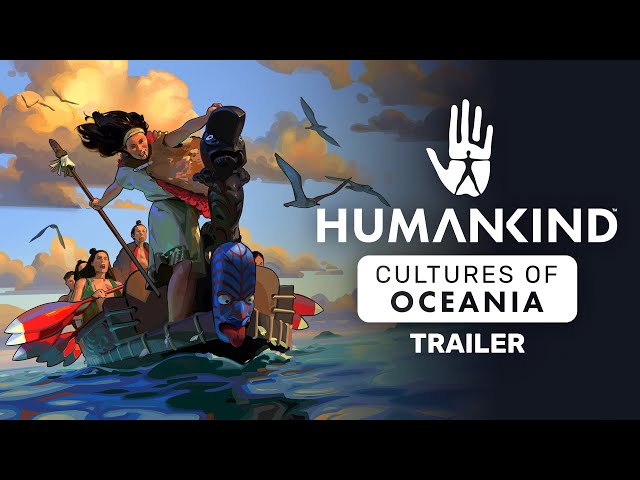 Every expansion is also discounted separately if you'd prefer to fill in whatever content you're currently missing with the base game. The brand-new Cultures of Oceania DLC is even marked down right now at 10% off. For more information on Humankind, you can head over to its page on Steam where you'll also be able to purchase and download it. You also may notice the base game's own big patch, dubbed the 'Bonny' update.
It includes reworked resources and trade, as well as new kinds of combat, You can poach enemies to steal resources from trade routes, employ faster ships with new abilities, and bask in the chaotic Caribbean pirate culture. If you ask me, the timing of the Bonny update suits the new DLC launch quite well. There's no better time to head out to sea in Humankind than now.
If you've just bought Humankind and need something to play alongside it, you can check out a few of our other favorite turn-based strategy games. Alternatively, you can browse through some of these turn-based RPGs if you want a break from strategic thinking and are searching for a more immersive narrative-based experience.