Bushfires have devastated huge swaths of Australia in recent weeks, and the true level of devastation won't be known for some time yet. As the disaster continues to unfold, you can help contribute to relief efforts with Humble's Australia Fire Relief bundle – and in the process, you'll be picking up a tonne of great games.
The new bundle is available until Thursday, and it includes $424 USD (about £326) worth of games – 29 games in all. There are some big-name indies included, as well as some lesser-known gems. For the price, you're getting an awful lot, and it's for what's undeniably a good cause: helping the people and animals impacted by the raging bushfires.
Proceeds benefit RSPCA Australia, the New South Wales Wildlife Information Rescue and Education Service, the World Wildlife Fund, and the Australian Red Cross, all of which are doing vital work in rescuing, treating, and rehoming people and wildlife displaced and injured by the fires. More than 2,200 homes have been destroyed, Humble says, and the loss in animals numbers more than a billion. All proceeds from sales of the Bundle will be donated to these relief organisations.
Many of the games in the bundle are from Australian development studios, including Team Cherry's wonderful Hollow Knight, Void Bastards by Blue Manchu, the magical board game Armello by League of Geeks, and the 3v1 co-op dungeon slasher Crawl from Powerhoof.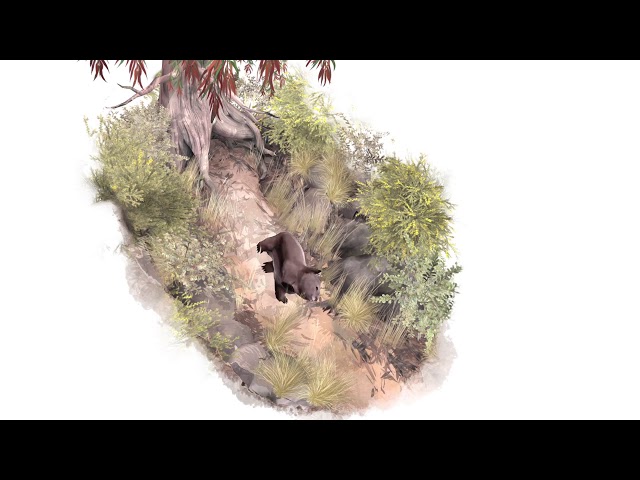 There's also Paperbark, an absolutely gorgeous-looking game about a wombat exploring the Australian bush on a hot summer's day, all rendered in beautiful watercolours.
There are plenty of other games in the bundle as well, running the gamut from Duck Game to Euro Truck Simulator 2, and for the price they're available for a steal. And the opportunity to help with vital rescue and relief efforts in Australia makes this a deal that's too good to pass up.