The holidays and their associated Steam Sales are behind us now, but for those of us staring down the barrel of state-wide snowstorms this weekend, Humble's Winter Sale is still going strong and it has a ton of good deals on games to get stuck into while the white stuff piles up outside.
Right off the bat, there's Assassin's Creed Odyssey at 50% off. It's not only one of our favourite games of 2018, it's also on our shortlist of the best open-world games for PC. Odyssey is also massive, easily taking dozens of hours to complete – perfect for those times when you have no choice but to stay home and wait for the roads to clear up.
For a different kind of adventure, Humble's offering 70% off Dark Souls III's Deluxe Edition, which includes the game and its two DLCs, Ashes of Ariandel and The Ringed City. The third entry in the Dark Souls series was on our list of 2016's best games, and the DLCs are solid as well. It might be aging a bit in videogame years, but there's still an active player base on PC, so you can still count on invasions taking place from time to time.
Digging a bit deeper, you can find massive discounts on games you may have missed the first time around. Old-school wargame fans can snag a copy of Panzer Corps at a whopping 90% off (that's $1.99 USD), while Unity of Command: Stalingrad Campaign is discounted 85% (look for sequels to both of those coming this year).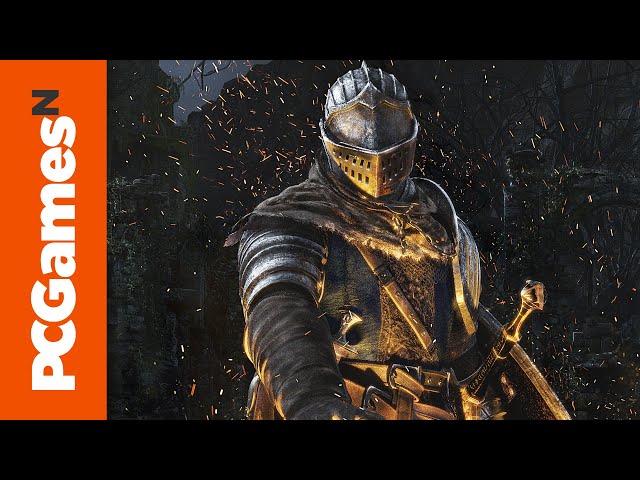 You can also pick up Tom Clancy's The Division for 85% off, and Deus Ex: Mankind Divided is also marked down 85%, putting it at a mere $4.49 USD.
Take it with you: The best games for laptops
During the Winter Sale, you'll earn a virtual stamp for every $5 you spend in the Humble Store, and these can be redeemed for free games – one stamp will get you a copy of puzzle-platformer Teslagrad, while three will get you Adult Swim Games' trippy FPS Desync.