Intel has exited the power-on validation phase for its first discrete Intel Xe graphics card, something that CEO, Bob Swan, has called "an important milestone." That's good news considering the Xe GPUs are due in our PCs next year, and if the rumours are to be believed by the middle of next year too.
Our understanding is that means the initial validation testing Intel has been carrying out on its first discrete Xe graphics card in its own labs has been finished, and finished satisfactorily. Which we assume means the next phase of the process is to get the hardware out for external validation with developers and system builders, whether laptop or desktop.
We don't yet know what the first Intel Xe GPU will look like in terms of its overall makeup, but we're expecting it to be hewn from the same design blocks as the Gen12 graphics set to find their way into Tiger Lake processors next year. The initial DG1 (Discrete Graphics 1) card could well be a relatively low-power GPU, potentially with only around the same performance as the top integrated Tiger Lake graphics silicon, but that is far from confirmed.
At the recent Intel earnings call, where Bob Swan boasted of "the best quarter in our company's history," he also made specific mention of the first consumer graphics card to come out of the Intel skunkworks.
"This quarter we've achieved power-on exit for our first discrete GPU DG1," he says, "an important milestone."
The 'power-on' phase is where the initial product testing is carried out in house and the production hardware is turned on for the first time and validated in Intel's labs. Intel has now achieved exit on that phase, meaning that it's been satisfactorily completed and validation can now move on to the next phase.
Presumably, that means external testing.
Which would make sense given that today there has been an EEC listing posted which shows an Intel discrete graphics developer kit going out into the wild. That was published earlier this morning, which could mean there are actual Intel graphics cards out there being tested. And that really would be an important milestone.
The only other reference we have for the Intel Xe DG1 comes from a now-removed Intel Linux driver which listed the iDG1LPDEV. It's noted as "Intel(R) UHD Graphics, Gen12 LP DG1," the same LP (low power) GPU naming scheme given to the graphics components of the next-gen Tiger Lake processors.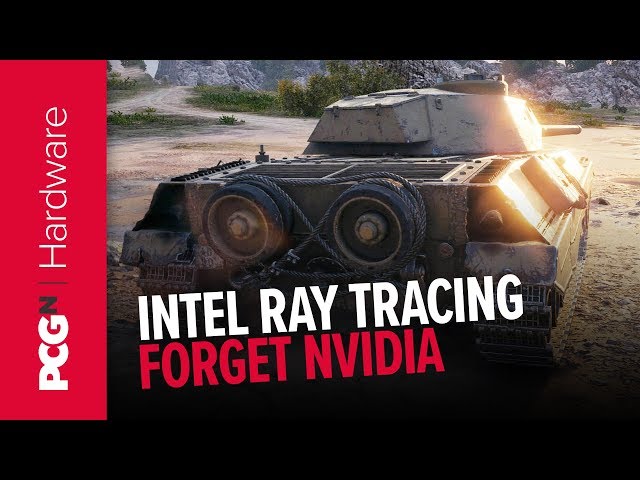 That leads us to believe that the first DG1 card is going to effectively use the same core design and potentially 96 EU specifications as the integrated GPUs.
That could be seen as a little disappointing, and is unlikely to place it particularly highly in our best graphics card lists, but if the multi-GPU Xe coding that's been going on leads to a situation where a DG1 could be paired with a Tiger Lake processor and double the graphics power that could lead to some very interesting systems.
Especially considering Tiger Lake's GPU alone is already promising twice the power of the current top Ice Lake chips, with 1080p / 60fps the target. There have also been a host of Tiger Lake developer kits listed on the EEC database too, so Intel is really ramping up the testing of its next-gen 10nm gear.