At the beginning of the year, Riot Games hinted at a new feature on the way to its flagship MOBA game sometime this year: League of Legends announcer packs. That is, the option to choose different in-game announcers when firing up a new match. It's an exciting prospect, but sadly, it's been put on the backburner for now.
That's according to a new "Ask Riot" post on the League website, via LoL communications lead Ryan K. Rigney, who's highlighted "some tough news re. voice packs in League" on Twitter. "When we teased announcer packs earlier this year," director of production, Jonathan 'Bellissimoh' Belliss, says in the blog post, "we had hoped to release the first ones this fall, but we've decided to put them on hold for now."
As you might expect, the reason ties into the difficulties the ongoing COVID-19 outbreak is causing for devs. "We're facing unexpected production constraints due to COVID-19," Belliss explains, "and avoiding health risks is a top priority – we don't want to endanger the safety of external partners like VO actors."
The effect of the outbreak on dev work extends beyond announcer packs, too, according to the post. "This is impacting more than just announcer packs," the director continues. "Legendary skins and Champions are also facing new production challenges."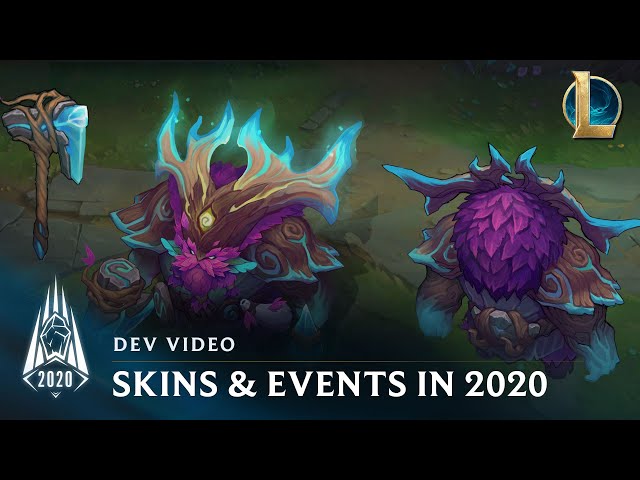 Belliss notes that there's no "one-size-fits-all solution" to this issue, as there are lots of factors to consider, for example each region's requirements, the type of voiceover, and other concerns. However, he adds the devs have been "able to find solutions for upcoming Legendary skins and Champions thus far" and will keep players posted if "anything changes".
Some tough news re: voice packs in League

Full post: https://t.co/wjg9gm9qcs pic.twitter.com/1XwkFJkBdM

— Ryan K. Rigney (@RKRigney) May 21, 2020
So, while it looks we won't be able to expect announcer packs to arrive this fall, it sounds like they're not off the table – just on hold for the time being. For now, you can get a look at changes that are headed to the game very soon, with LoL patch 10.11 – and boy, there are plenty to see.