League of Legends is undoubtedly one of the most recognizable multiplayer games right now. From its diverse cast of champions to choose from to its community involvement, it comes as no surprise that League of Legends often teams up with other big brand names to produce unique content or merchandise. This time, Riot's hit game is collaborating with everyone's favorite soda brand, Coca-Cola, for a limited edition flavor. Not only can you sip the mystery League-inspired drink while it lasts, but you can also use it for some cool rewards.
The League of Legends Pride event recently took off, resulting in some pretty cool emotes and icons for those of us looking to show off our true selves in-game. With everything from a Prismatic Pengu to a flexing K'Sante, I was expecting Pride to be the only big League thing for a little while. This was short-lived, as Coca-Cola just announced its newest limited edition flavor, and its themed around none other than League of Legends itself.
The Coca-Cola Ultimate drink, dubbed as one that will help you "level up," is mysteriously flavored with no specifications as to what it's meant to taste like. It will be available in its Zero Sugar form in Africa, Canada, China, the United States, and Latin America. The normal, full-sugar version will only be purchasable in North America. Once you purchase the Ultimate flavor, you can scan a special QR code on the bottle or can to access a special emote generator. This functions as Instagram filter that lets you view yourself in the style of a League of Legends champion.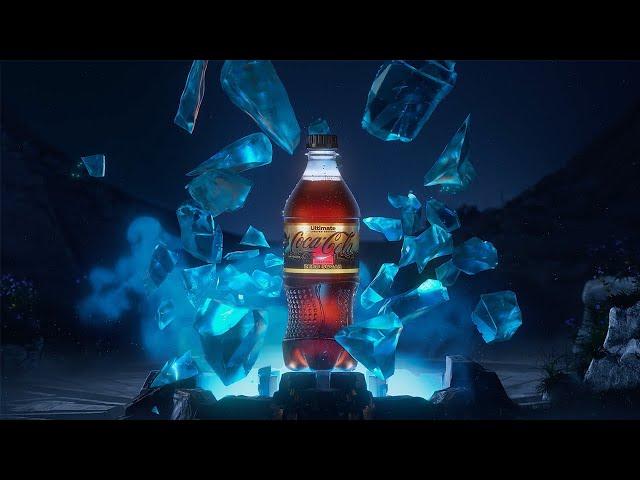 Accompanying this Coca-Cola flavor is an in-game League event. League of Legends players can unlock emotes by completing missions during the Ultimate crossover, starting now and lasting through July 18. The missions include a few different objectives and reward players with three different emotes—get seven assists in a single game to earn the Ultimate Teamplay emote, earn 12,000 gold in a single game to earn the Ultimate Gains emote, and win a game in under 20 minutes to earn the Ultimate Tempo emote.
David Mulhall, Riot's head of business development, stated that the team is excited to have players taste the new "+XP flavor." One of Coca-Cola's own senior directors has also chimed in on the matter, stating that "Coca-Cola Ultimate, our seventh Coca-Cola Creation, carries an astonishing design, unlocks the taste of +XP for players on their journey and enhances their gameplay experience." While I have no idea what this soda even tastes like, all I personally know is that I am definitely asking my friends overseas to send me some.
If you are a big League of Legends fan yourself, be sure to read up on the game's Mythic shop sale for some good deals. You can also browse through the latest League of Legends patch notes if you want to know everything about the most recent buffs and nerfs. As is usual for League, there is sure to be another patch sometime soon but we can sit back and sip some of our limited Coca-Cola until then.