Following news that League of Legends season 10 will bring a new-look Volibear, the lead producer on the MOBA game's Champions team has talked about some upcoming changes to the roster – and Volibear players are in for a treat. Users of the Juggernaut Champion will get a free Volibear skin once his rework is complete.
As spotted by our sister site The Loadout, Ryan 'Reav3' Mireles at Riot has announced the decision behind the free Volibear skin is to do with some fans' disappointment that the Champion's recent look hasn't fully reflected the darker turn his lore has taken of late. "Some players were disappointed that we didn't take Volibear in a more 'Eldritch Horror' direction, like he has been portrayed as in some of our recent lore", he explains.
Though the team found this direction "interesting" and pretty exciting, overall they felt it "didn't stay true enough to live Volibear." However, the studio's got a plan sure to please fans keen to see a more savage-style Volibear.
"So here's what we're gonna do," Mireles announces. "We're gonna take the demonic concept of Volibear across the finish line and make a kind of Eldritch Horror-themed Volibear skin. When Volibear's VG launches, we're going to give it to anyone who owns Volibear already or picks him up during his launch patch for free."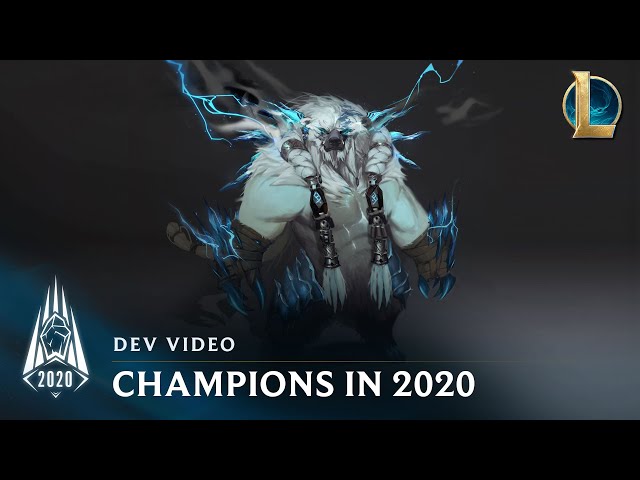 Following this, the new look will be added to the Champion's line of regular skins available for purchase. Sweet.
The dev explains in the video above this isn't a new precedent for how Champion reworks will happen in the future – it's a one-off decision Riot has made because "in this case we felt like it was the right decision."
In the meantime, Riot will keep on reworking the Juggernaut, "beefing him up a bit and making him even more savage," and will post an in-depth blog about this process later this year. A new, recognisable Volibear skin will still arrive – this more "demonic concept" version will simply release in addition to it.
Check out the League of Legends patch 10.2 notes to keep up to date with all the latest changes coming to the game – Volibear isn't the only Champion being treated to a rework. Riot's also hinting at two new LoL Champions heading to the game in a big summer event, too.