League of Legends season 13 is here, as the Riot Games MOBA has made some sizable changes in its most recent 13.1 patch notes. Interestingly, though, the game itself hasn't been the main topic of discussion since the new season started, as Riot itself has issued a statement regarding the less-than-desirable player response to this year's League of Legends cinematic, saying it plans to do better in the future.
At the start of every year, Riot Games releases a cinematic that teases the new League of Legends season, and they're typically action-packed showcases filled with some of the MOBA's many champions. This year, though, that wasn't the case.
The League of Legends season 2023 cinematic has been met with community ridicule, mostly because it's missing the two things most want to see mentioned above: action and Champions. Instead, the cinematic focus is on a camera flying through some landscapes, and that's it. There was also seemingly very little pointing towards the new League of Legends champions coming this year, with Riot saying a monster is on the way.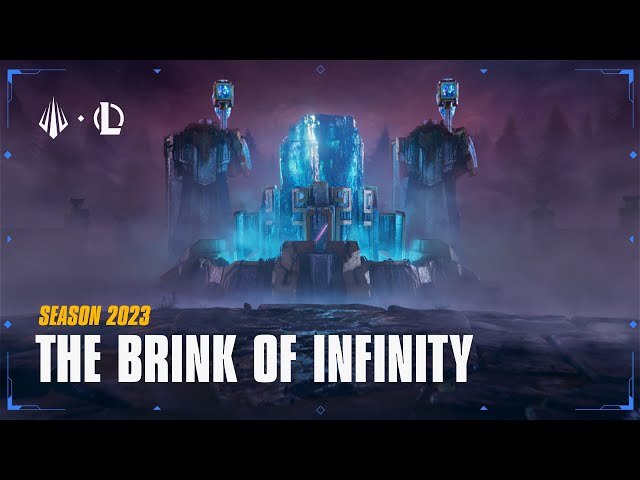 "This year, there were some unprecedented circumstances that had us choose an alternate approach to the Season 2023 video," Riot says in a Twitter thread response to the player feedback. "However, we believed it could still embody League's broad universe and competitive spirit while celebrating the start of a new season.
"But we've heard your feedback, and we want to acknowledge Brink of Infinity missed the mark for the action-packed, champion-led trailer you expected and has led to further speculation about our investment in League.
"Honestly, we should have been more communicative, which might have helped with some of that feeling and speculation. We do believe that League has a bright future and we are investing in that, but we can do a better job of sharing those plans with you."
Riot then adds that it is "committed to giving you more details about what that investment looks like in the next couple of days," but hasn't yet specified exactly what this means for the community. You can find the full Riot Games statement on Twitter.
It's unclear exactly what "unprecedented circumstances" refers to in Riot's letter to players, but many have been referring to a statement from Riot CEO Nicolo Laurent, who said at the time: "I just accepted the 2023 budget, and it's the biggest of all time. Next year will still be the biggest" for League of Legends.
All of this comes amid League of Legends ranked changes that basically halve the season and change skin rewards, with plenty of new League of Legends skins on the way too.
With season 13 now underway, you might want to check in on how much money you've spent on League of Legends, or alternatively investigate the many other multiplayer games you can dig into as well.