When is the Like A Dragon Infinite Wealth release date? As the third Like A Dragon game to be released in the past calendar year and the second in the main series to take on turn-based RPG mechanics, Infinite Wealth follows Ichiban Kasuga as he's sent to Hawaii to try and find his long-lost mother. Later, he's ambushed and left in the middle of a beach with nothing, not even the clothes on his back; it's up to him to find out why.
Thanks to the previous game in this long-running series, Like A Dragon: Infinite Wealth is deeply rooted in RPG game mechanics, but from the gameplay trailers we've seen so far, it now has job mechanics for its core turn-based combat, and the selection of minigames are as bizarre as ever. So join us as the Yakuza series ventures on holiday outside of Japan for the first time, and find out more about the Like A Dragon Infinite Wealth release date and all the new and returning gameplay features.
Like A Dragon Infinite Wealth release date
The Like A Dragon Infinite Wealth release date is Friday, January 26, 2024, and the game will be available on PC via Steam and Microsoft Store, as well as on PlayStation 5, PlayStation 4, Xbox Series X|S, and Xbox One consoles. The release date was announced during Gamescom 2023.
In addition to the Infinite Wealth launch day reveal at Gamescom, the game will be available in both Deluxe and Ultimate Editions. Deluxe Edition comes with the base game and Master Vacation bundle DLC. At the same time, the Ultimate Edition includes everything in the Deluxe Edition, the Assorted Outfit and Sujimon & Resort bundles, and the Yakuza CD Collection set.
In addition to the deluxe and ultimate edition sets, Like A Dragon Infinite Wealth comes with two pre-order bonus packs. The first gives you a handful of items to instantly increase your party members' level and jobs by one. The second is a job set, which grants party members one of two new classes: Linebacker (male-exclusive) and Tennis Ace (female-exclusive).
Like A Dragon Infinite Wealth Game Pass
Like A Dragon Infinite Wealth will be available on Xbox Game Pass for PC from the game's release date. It's available for Xbox Game Pass subscribers on either Xbox or via the Microsoft Store, depending on which tier you're subscribed to.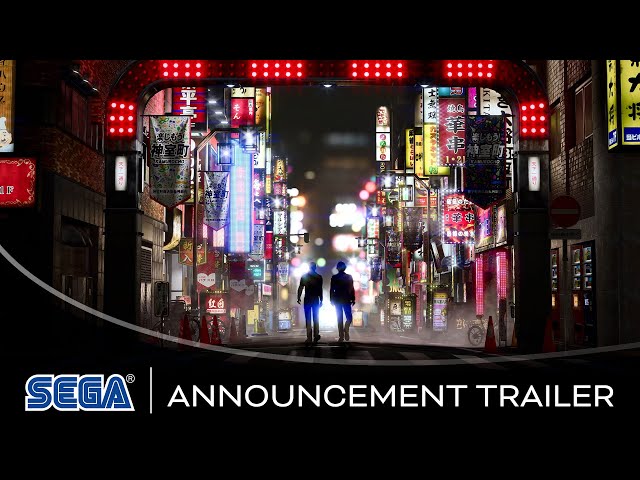 Like A Dragon Infinite Wealth trailers
We first saw Like A Dragon: Infinite Wealth, previously known as Like A Dragon 8, via a teaser trailer during the Sega Twitch channel stream in September 2022. The first time we saw the game was during the Xbox Games Showcase 2023, where we saw Ichiban walking on a beach startling the tourists in his birthday suit. Sega has released several trailers since then, detailing the story in great detail and many of the new gameplay features.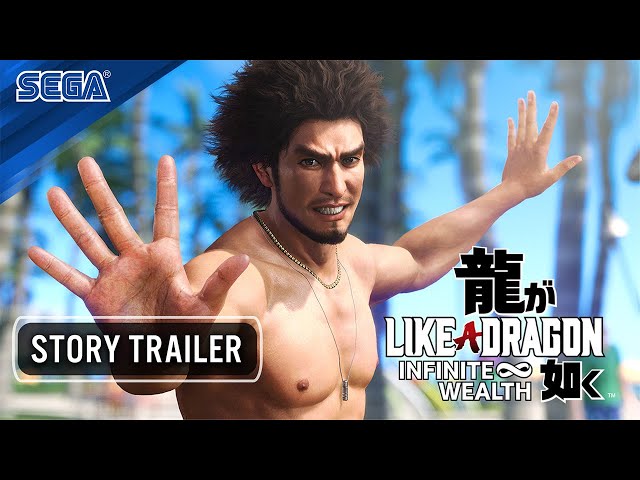 Like A Dragon Infinite Wealth story
Infinite Wealth centers once more around Ichiban, the protagonist from Yakuza: Like A Dragon, as he travels to Honolulu on the Hawaiian islands to find his long-lost mother. After a rogue taxi ride ends with a gun pointed at his face, Ichiban finds himself "naked as a jaybird" and thrown into a holding cell. After escaping, he finds Kiryu and befriends a few others as he seeks to get ever closer to the people who set him up and try to find his mother. His journey will pit him against the various mafia groups that control the island.
The trailers also reveal a crucial detail that feels like a massive spoiler for the previous game. We won't say what it is here, given that fans of the series are hugely attached to the character in question, but needless to say, its reveal is treated with intense seriousness, and the gravity of the situation dawns on those close to them, including long-time rivals.
There's also a mysterious V-Tuber going by the handle of Tatara Hisoka, who seems to be getting insider information ruining the reputation of Ichiban and getting exclusive interviews with his now former bosses.
Like A Dragon Infinite Wealth gameplay
Combat in Like A Dragon Infinite Wealth is similar to Yakuza: Like A Dragon in that its fights use turn-based RPG mechanics with some quick-time events to boost the damage. Kiryu also joins the party and can now change the gameplay to the 3D brawling action of the previous Yakuza games for a short time.
Ichiban and the rest of the cast can also take on tours to unlock new jobs. These are essentially the classes from classic RPGs such as Dragon Quest III, just a bit less confined to fantasy tropes. For example, while you can be a sword-wielding Samurai or a whip-cracking Desperado, you can also unlock jobs such as the Housekeeper, equipped with a Powerwasher to rinse the enemies away. Summonable companions, known as Poundmates, also return from the previous game and include a rather hench woman with spike balls for hands, and giant lobsters, among many others.
It's otherwise a vast open-world adventure, with both Kamurocho and Honolulu as explorable locations. This includes a host of minigames, including the Door Dash-inspired 'Crazy Delivery' where Ichiban must gather burgers to deliver to residents across Honolulu, performing tricks along the way. He can also recruit enemies he's fought against to compete in Sujimon Battles to rise through the ranks and earn prizes. Miss Match has Ichiban use a dating app and texting prowess to meet singles in his local area, while the usual Karaoke minigames return to delight fans. Yes, much to our delight, Kiryu sings Baka Mitai once again.
And yes, of course, like every other Yakuza game, there's a handful of returning minigames, such as the trash-collecting one from Yakuza: Like A Dragon, Blackjack, Shoji, darts, baseball, and even some retro arcade games. Not many of the retro games in Like A Dragon Infinite Wealth have been confirmed so far, but here's what we were able to pick out:
Sega Bass Fishing
Spike Out
Virtua Fighter 3
And that's everything we know about the Like A Dragon: Infinite Wealth release date. While it may seem quite a while away, you won't have to wait long to play another new game in the series. Check out our Like A Dragon Gaiden release date guide to learn more about this new spinoff and what it means for the future of the long-running series.