The class Lost Ark players worldwide have been most excited about is almost here, with the Lost Ark Slayer release date arriving in Arkesia on May 10. Jumping ahead of the Aeromancer due to "high levels of anticipation and positive feedback" among the western audience, this latest addition to the MMORPG promises to have plenty of players trying it out. The good news is that you'll be able to dodge a lot of the Lost Ark grind to catch your Slayer up.
Arriving alongside the Slayer are several progression events designed to help you quickly level up and get back into endgame activities. That's not unusual, but there have been some changes made that will make that process smoother and faster than it's been before, which will certainly be music to the ears of many players sick of grinding their alts through tiers.
The Punika Powerpass and Hyper Express Plus (II) events will be available to players alongside the Slayer's launch, running from May 10 – August 9. Crucially, unlike previous Punika Powerpass events, you won't need to meet the prerequisite of completing the Berver's Friend quest to do so. This will let you jump over pretty much the whole "new player experience" and skip the grind to tier 3, item level 1340, and endgame zones, unlocking your stronghold and the knowledge transfer functionality along the way.
In order to stop bots from getting into the endgame, you'll need to have 'trusted' status to get the Powerpass. If your Lost Ark account predates December 14, 2022, you'll already have been granted this; otherwise you can enable Steam Guard and be a trusted user on Steam, or make any purchase from the Lost Ark store through either Steam or Amazon.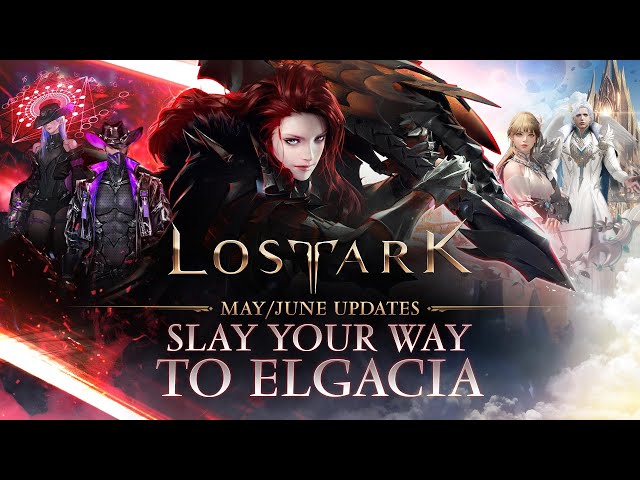 Once you've hit 1340, the Hyper Express Event II lets you quickly nab honing materials to advance you to item level 1460 as quickly as possible. There won't be a new Story Express event, but if you haven't used it yet (to zoom through on an Artist, the previous class, for example) then you can do so with your new Slayer up until June 14.
"I'm surprised nobody is talking about this, this change is absolutely huge," remarks one player on the Lost Ark Reddit, although they do caveat with, "If bots figure out how to get trusted status en masse, god help us." Another commenter responds, "[New players] can also start in a populated end game city not filled with bots. This is amazing!"
If you've been waiting to check out Lost Ark, or are an existing player just eager to try the Slayer, you're in good shape. Be sure to check out our full Lost Ark tier list to see how the other classes stack up, and don't miss any of the Lost Ark Mokoko Seeds locations as you go about your travels. There's certainly plenty to keep busy with this month, with the Diablo 4 release date coming over the horizon after that.