Main Assembly plans on revolutionising crafting in games by giving players the tools they need to design and build just about anything they can imagine. Developers Bad Yolk Games and publisher Team17 have announced that the madness will enter Steam's early access program April 16 – but you can try it out in advance if you sign up.
A closed beta for Main Assembly will run later this month, from February 14-28. In the closed beta, you'll be able to design and build your own robots, cars, gliders, or anything else using the game's powerful set of tools.
It's a lot to take in at first, but based on the trailer, what makes Main Assembly seem more accessible than it might is how it uses realistic materials that you can bend, deform, and shape in common-sense ways. Start with a flat sheet, cut some bits off the corners, then bend it up – the way you would if you were working with something in real life. Of course, you can also change things in impossible ways, like taking that same shape and 'extruding' it into something thicker or longer. But it's easy to see how, working from at least a basic plan, you could put together some incredibly complex machinery.
Here's the latest trailer: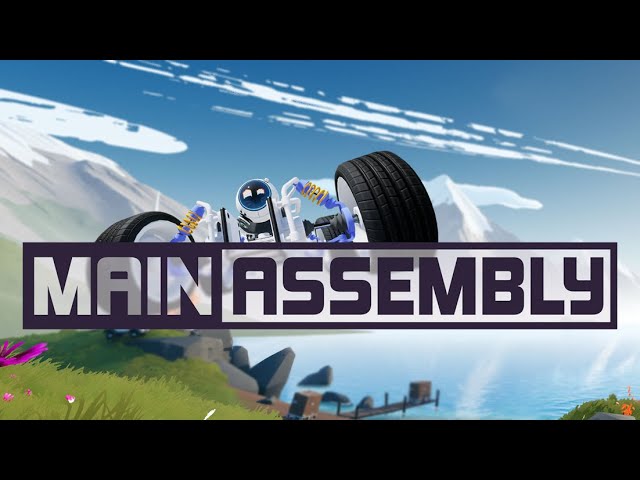 Main Assembly is built in Unreal, which provides the basis for a predictable and realistic physics model – that means your gliders and go-karts ought to behave sensibly once you've gotten them moving.
You can sign up to participate in the closed beta via the official site. Keys for the beta will go out between February 14-21, and the beta itself will run through February 28. After that, anyone will be able to buy in once early access begins April 16.