The journey isn't over for MechWarrior 5: Mercenaries, which will see at least two paid DLCs and some free updates in the coming year. Piranha Games president Russ Bullock and producer Alex Garden discussed upcoming features for Mercenaries in a recent livestream, and it sounds like modders in particular are getting some love in the next few updates.
The first piece of paid DLC for MechWarrior 5: Mercenaries is currently planned for April, Bullock said, and the biggest element of that is going to be a "much more robust, free-form career mode."
"Out of the box, [Mercenaries] does a pretty good job of allowing you to free roam," Bullock said. "But ultimately you are forced to take on story missions from time to time, and maybe the bigger distraction is the warzone system … is like one particular, linear path up through the Inner Sphere and the path that we gave for the story."
Bullock says that's a natural target for modders, who may look at the structure of Mercenaries and want to create a less restricting career experience. He said he wanted to make modders aware of the fact that Mercenaries' first DLC will open that aspect of the game up so they can potentially devote their modding efforts elsewhere – it would understandably be disappointing to work on a new, unrestricted career mode mod that winds up quickly becoming redundant.
Here's the full livestream: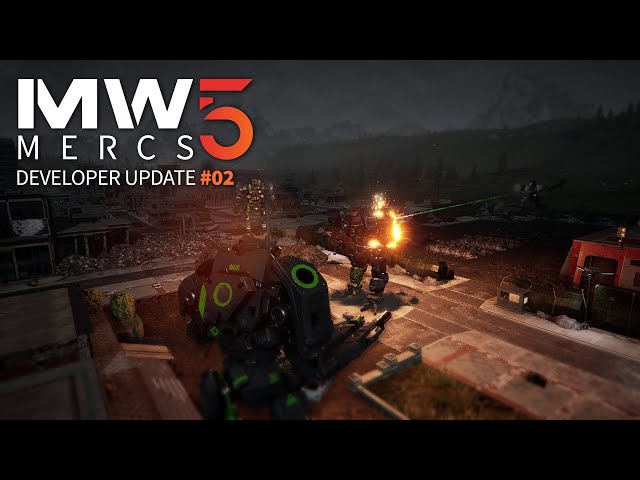 When the paid DLC arrives in April, all players will see a concurrent free update that gives modders a better platform to work on. Prior to that, modders should see more options available within the existing editor that open up more options for adding to and changing the game world.
Bullock didn't get into many specifics about the first DLC pack beyond the potential implications for modders. Indeed, MechWarrior 5 modding was the focus of the discussion, and from the sounds of things, Piranha wants to make sure modders have everything they need to be able to change the game as they see fit. Updates on the way in the coming months should make it easier to package, share, and load mods as well, and Bullock says that when the Epic Games store adds modding functionality akin to Steam's Workshop, Piranha plans on integrating that into Mercenaries' mod tools.
Piranha plans on releasing a second paid DLC down the road, but Bullock could only share that the company plans to release a biome update as part of or alongside that pack when it comes out. Players can also expect more mechs, more weapons, and variants of those new weapon systems to show up in future updates.