A hefty new Steam sale means you can get the entire Metro series, from Metro 2033 Redux, to Last Light Redux and Metro Exodus, for less than it would cost you to get a short train journey, as the horror and politics-driven FPS games see chunky discounts on Valve's storefront.
All three Metro games boast a unique spin on the typical shooter experience. Ammo is sparse. Enemies are sporadic but tough. There's a huge focus on managing your meagre equipment, and battling against the ageing, creaking technology of the post-apocalyptic Muscovian subway.
Some of my favourite survival game moments have come from Metro. I remember in Last Light, getting trapped on the surface in the pitch dark, with a crack in my gas mask and no more air filters left, desperately trying to kill this one guy – just this one, really tough guy – so I could slink back into the safety of the underground. There's nothing like it, and now the whole series is on sale for super cheap.
The Metro Saga Bundle is $13.86 (£10.98) on Steam, down 84% from its typical price of $84.96 (£66.96). It includes Metro 2033 Redux, Metro Last Light Redux, and Metro Exodus Gold Edition, which contains the two DLC packs, Sam's Story and The Two Colonels, and the ray-tracing enabled Metro Exodus Enhanced Edition.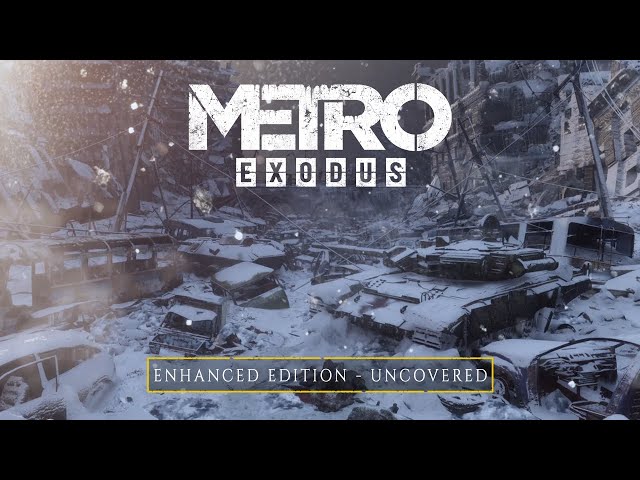 If you don't want to buy every Metro, the individual games are also on sale:
Metro 2033 Redux is $3.99 (£2.99), down 80% from $19.99 (£14.99)
Metro Last Light Redux is $3.99 (£2.99) down 80% from $19.99 (£14.99)
Metro Exodus Golden Edition is $9.99 (£8.74) down 75% from $39.99 (£29.99)
You can get the Metro Saga Bundle right now over on Steam, or you might want to peruse the latest Bethesda sale, which gives you some other shooter classics like Wolfenstein, Prey, and Rage, alongside reliable hits Fallout 4 and Skyrim for next to nothing.
Alternatively, grab the ultimate bargain with the best free Steam games, or maybe keep an eye on all the best upcoming games making their way to your PC in 2023.