Looking for more info on Minecraft frogs? Mojang announced the arrival of these cute little critters at Minecraft Live 2021, alongside more information about the (then) next Minecraft update, called The Wild. Also known as Minecraft 1.19, the latest patch released in May 2022 six months after Minecraft 1.18.
The Wild introduces a couple new Minecraft biomes to the open world game, including the mangrove swamp and the deep dark, where you'll find the formidable Warden. Here's everything we know about Minecraft frogs, including information on all the frog variants, where to find them, and how to breed more frogs, presumably so you can create a frog army.
How to find Minecraft frogs
Frogs can be found in the revamped swamp biome, they enjoy sitting on lily pads and will attempt to sit on big dripleaves. Unfortunately, these leaves aren't sturdy enough for sitting, so they just slide off again. The swamp isn't the only place frogs can live, though.
How to breed frogs in Minecraft
Breed your own set of frogs by feeding two frogs a slimeball – this causes the frogs to enter love mode. One of the frogs will become pregnant, this pregnant frog needs to find a water tile to lay frogspawn.
Minecraft frog variants
Minecraft has three types of frogs that live in different biomes: tropical frogs, snowy frogs, and swamp frogs. Tadpoles can turn into any of these frog variants when they grow up, depending on the temperature of the biome where you raise them.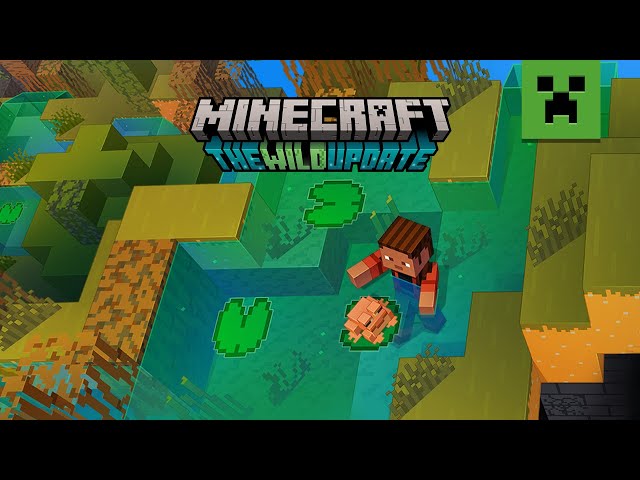 Minecraft tadpoles
You can't have frogs without tadpoles, so expect to see swamp waters wriggling with life when The Wild update is released. Tadpoles can be scooped up into buckets and transported elsewhere, allowing you to relocate them to different biomes and raise other frog variants.
Game Pass for PC Game Pass for PC Microsoft $9.99 $1 (first month) Subscribe Network N earns commission from qualifying purchases via Microsoft and other programs.
For more information on upcoming features in Minecraft, here's everything we know about the Minecraft mud block. If you can't wait to leap back into the game right now, why not try a new Minecraft texture pack or explore a cool Minecraft seed for your next adventure.