Guess what, Minecraft fans? The iconic sandbox game's about to get the option for a huge visual overhaul – Nvidia and Microsoft have announced support for Minecraft with RTX hits open beta later this week, bringing "realistic shadows, lighting, and vibrant colours" to its block building world.
That's according to a press release, in which the Nvidia announces Minecraft players with the correct setup will be able to download the RTX support beta update for free on April 16 at 10:00 PT / 13:00 PT / 18:00 UK. To jump in, you'll need to have Windows 10, a "GeForce RTX 2060 GPU or higher", the latest Nvidia game ready driver, then sign up via the Xbox Insider Hub.
The update brings a type of ray tracing to one of the best PC games out there, known as 'path tracing'. This, as the tech company explains, "simulates the way light is transported throughout a scene. It presents a unified model for lighting calculations for many different types of effects that have traditionally been implemented separately using rasterised or hybrid renderers".
Some of the effects it adds are: "Direct lighting from the sun, sky, and various light sources, realistic hard and soft shadows, emissive lighting from surfaces such as glowstone and lava, global illumination, accurate reflections in water and metallic surfaces, transparent materials such as stained glass, water and ice with reflection and refraction, [and] volumetric fog and light shafts."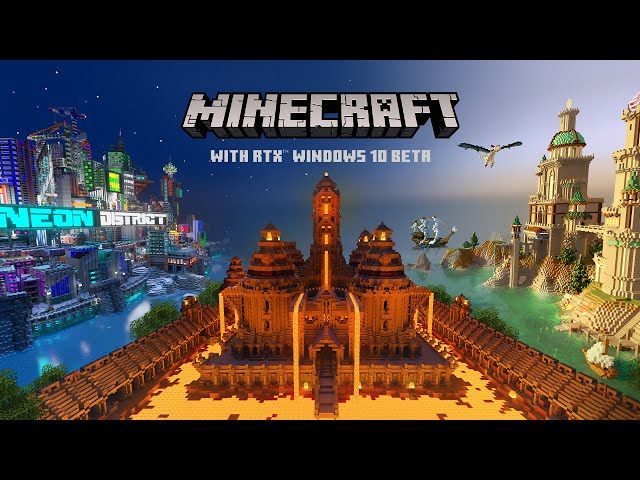 Given Minecraft's charmingly simple and cuboid artstyle, it might not seem the most obvious choice for ray tracing support, but the option is sure to open up a whole new dimension of creativity for its thriving player community. Nvidia also announces it'll be giving players "six new Minecraft worlds to download for free from the Minecraft Marketplace, allowing them to experience what is possible in Minecraft when real-time ray tracing is applied".
PCGamesN previously took a look at Minecraft RTX, which you can check out in the clip below if you're curious to find out what's possible: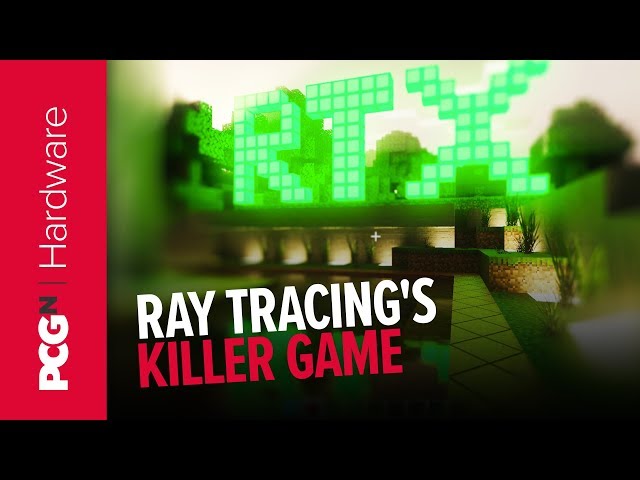 More good news is that the update will also add Nvidia DLSS 2.0, which is an "improved deep learning neural network that boosts frame rates while generating beautiful, sharp images for games". That means you'll get "1.7X+ faster frame rates" which will help deliver a bigger performance boost without losing too much in the way of visuals. Lovely.
This is only the beta release so won't reflect the final version of the update, and there's no Minecraft with RTX release date to mark on our calendars just yet, but it's due to arrive "as a free update later this year to users that own Minecraft on Windows 10". You can also read more and get a look at those worlds on Nvidia's site here, to get an idea of what's on the way.
If you're a fan of the game, take a look at our lists of the best Minecraft mods and Minecraft maps out there to try.