It's time again to participate in the most dangerous game. No, not hunting human beings – engaging them in over-the-top, hand-to-hand tests of skill to find out who can tear the spine and lungs out of whom. Yes, Mortal Kombat 11 is out tomorrow, and the critics have had their say.
Well, most of the critics. Unfortunately, we won't be covering this one – we're a PC-only site, and early review codes only went out for consoles. We'll of course have additional coverage of the game on PC, but in lieu of our review, you can check out this roundup we've put together of some of our colleagues around the web.
The consensus is that it's a damn strong game. On Metacritic, Mortal Kombat 11 has an aggregate score of 84, and OpenCritic's review aggegrate puts it at a similarly high 82. The critics are praising the game's new and interesting narrative, which some have called the best story a fighting game has had in decades.
That's matched with interesting new mechanics, like a reworked meter system and new 'Fatal Blows,' which don't require meter to use at all. The action has been slowed down, but reviewers generally seem to think this has improved the formula rather than impaired it.
If there's a consistent criticism, it's about Mortal Kombat 11's cosmetics system, which use a confusing mix of coins and crystals to unlock victory poses, costumes, and other in-game paraphernalia.
In any case, here's a selection of the Mortal Kombat 11 review scores: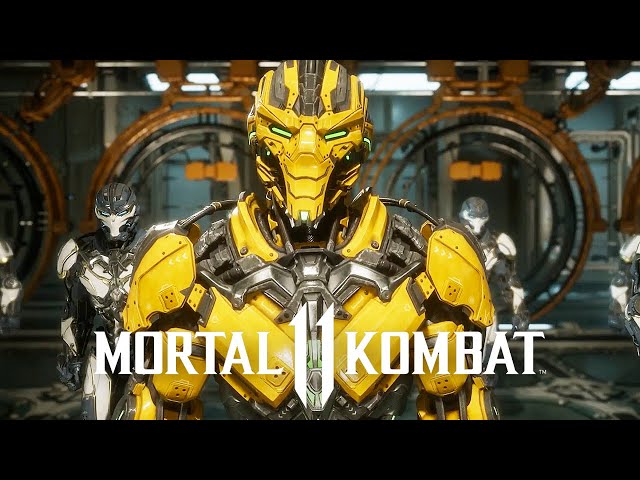 Ryan Maskell has taken Mortal Kombat 11 for a bit of a spin, and he's found the slowed-down pace makes this entry a more accessible entry point for beginning players, while at the same time allowing seasoned pros the opportunity to take methodical approaches to their matches.
Get over here: Try one of the best fighting games on PC
Sadly, it sounds as though Shaggy, the always-hungry member of the Scooby-Doo gang, won't be making an appearance in Mortal Kombat 11. But that's okay, because the game ships with a healthy roster of 25 characters, so there's bound to be one that suits your playstyle.