New World Fresh Start Worlds went live on November 2, 2022, with a staggered release spanning the past several days according to Amazon's rollout plan. At the time of writing, three of the four waves have been released, with the final fourth wave due to arrive on November 4 at 7pm GMT.
As the name suggests, the New World Fresh Start Worlds servers offer long-time players a fresh start, allowing them to experience (or re-experience) New World at launch – but with all the improvements that the multiplayer game has undergone in the meantime. What's more, any new content released will also be available in Fresh Start Worlds, so you won't lose out by taking the leap. Without further ado, are all the details we have for Fresh Start Worlds, including the servers per region and which characters you can take on your journey.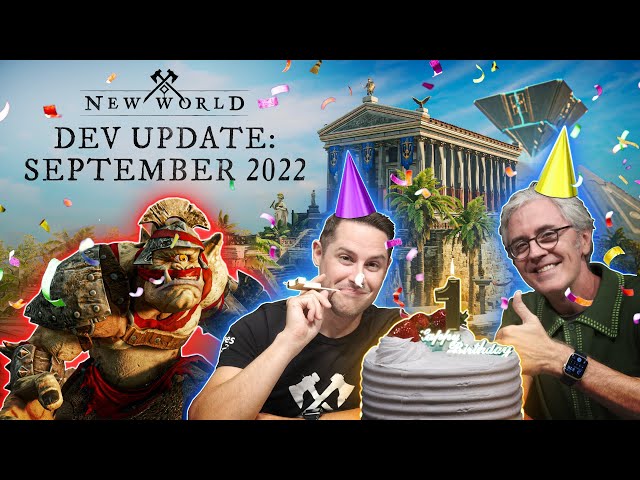 Fresh Start Worlds per region
There are currently 13 New World Fresh Start Worlds servers, though the number varies per region. It's important to note that Amazon has clarified that there are no additional regions due to receive access to Fresh Start Worlds – so if yours isn't on here, you're out of luck. Here is the complete list of every world available per region:
Central Europe
Apophis
Artemis
Cleopatra
Gawain
US – East
Amarah
Devourer
Medea
Myrddin
US – West
South America
Australia
Fresh Start Worlds character transfers and slots
Amazon clarified in a blog post last month that Fresh Start Worlds is designed to be a "blank canvas complete with a revamped starting experience". Consequently, there are no plans to allow server transfers for existing characters on other servers, including transferring characters between Fresh Start Worlds.
Server merges are also unavailable for the foreseeable future, regardless of the population of the server. That said, the FAQ post gave some indication that transfers from a New World Fresh Start World to a 'legacy world' may be available at a later date.
Instead, a third character slot is available for any players who would like to get stuck into Fresh Start Worlds but would rather not be forced to delete a legacy character in the process. While the aim of the RPG game is to be as much of a clean slate as possible, account-wide items are still available to those characters on Fresh Start Worlds servers.
That's everything we know about New World Fresh Start Worlds as it continues its staggered launch. If the concept of a fresh start appeals, check out our New World leveling guide, as well as a breakdown of the best weapons to look out for along the way. Once you're suitably kitted out, take a look at our PvP guide, or learn how to play with friends if you prefer to stick to PvE.