I must admit, I double took when I read this: Overwatch 2 is coming to Steam, and other Blizzard games are set to follow. With the iconic FPS game's Steam released date locked in, the company has confirmed that other games will follow in Overwatch 2's footsteps, meaning we may finally see the likes of Diablo and World of Warcraft on Valve's gaming hub.
In a July 18 press release, Blizzard writes "as we've evolved, the industry has evolved too – gaming is no longer just for specific communities as it was when Battle.net launched over two decades ago.
"Gaming is for everyone–and though we remain committed to continually investing in and supporting Battle.net, we want to break down the barriers to make it easier for players everywhere to find and enjoy our games. Which is why we're trying something new."
It then goes on to confirm that "we're excited to announce that we are bringing a selection of our games to Steam, starting with Overwatch 2." As a free-to-play multiplayer game Blizzard believes that Overwatch is the "perfect" game to start the Steam rollout with – especially ahead of the new Invasion PvE missions.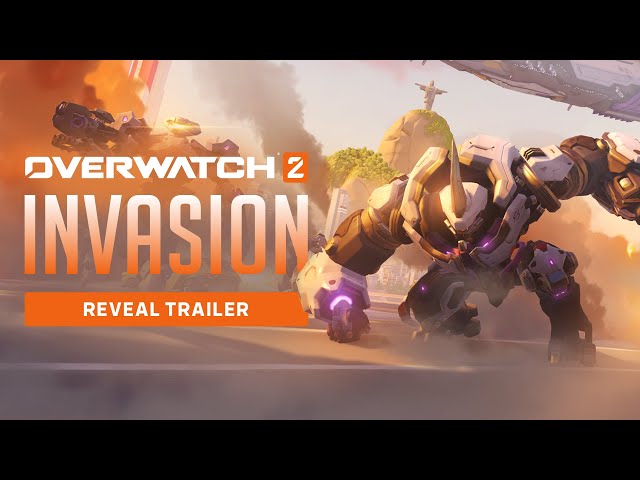 Overwatch 2 Steam release date
But of course, you want to know when the Overwatch 2 Steam release date is, and it's set for Thursday, August 10.
If you do choose to pick up the game on Steam, you'll need to connect your account to a Battle.net one, which provides access to systems like crossplay. There will be dedicated Steam achievements, too, which will help you bulk out your trophy case. If all of that sounds good, you can wishlist the game right now.
But that's not all – yes, really. In the same press release Blizzard also writes "as far as what's next for Blizzard on Steam, we'll be sharing more about potential other games coming to the platform when the time is right." So we may see the likes of World of Warcraft and Diablo 4 on Steam and that is incredibly exciting.
If you're excited to dive into Overwatch 2 on Steam, we have a list of the best Overwatch 2 DPS heroes if you fancy picking up my all-time favorite, Sombra. We also have a full Overwatch 2 tier list to help you pick your new main ahead of the Overwatch 2 season 6 release date – after all, it never hurts to be prepared.