The Overwatch 2 Steam rating has already fallen to 'overwhelmingly negative' after a day since its release, with players posting reviews that criticize the Blizzard FPS game for its microtransactions and paid missions. The first Blizzard game to launch on Valve's store, Overwatch 2 released on Thursday, August 10, and has already attracted over 22,000 reviews. It comes as Overwatch 2 Season 6 delivers several significant balance changes alongside the OW2 PvE story missions.
With 22,619 user reviews as of this writing, Overwatch 2 has Steam's lowest possible overall rating of 'overwhelmingly negative.' It comes amid a series of criticisms and complaints directed at the multiplayer game sequel, including its microtransaction model and the release of Overwatch 2 Invasion, for which players must pay $15 / £12.99 if they want to access the shooter's PvE story missions.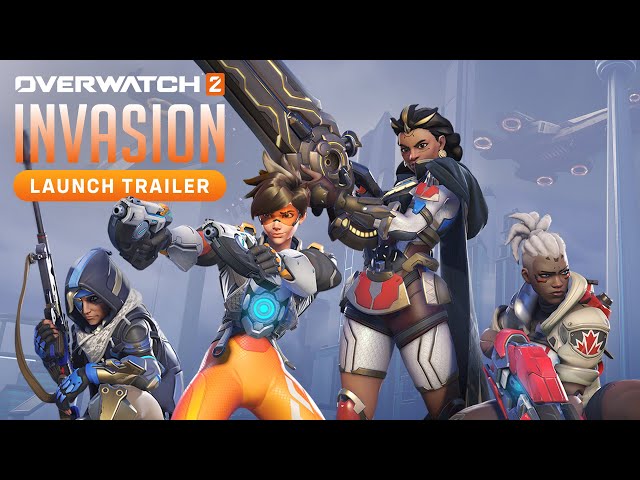 Rather than targeting the Steam version specifically, many Overwatch 2 reviews voice complaints at the game in general, discussing its inclusion of microtransactions, the fees players must pay to obtain additional skins, and the fact that the original Overwatch has been shut down in the wake of OW2's launch.
"They released Overwatch 2 as a free-to-play business model, which leans more heavily into microtransactions, overpriced skins and predatory behavior," one review says. "To make matters worse, they shut down the first game, making it unplayable for people who purchased it, meaning the player base has to move over to this free-to-play business model to keep playing the game."
"Cosmetics have always been a huge part of Overwatch," another review says. "The skins are designed by talented artists with equally talented modelers. These skins continue to be fantastic, but the prices are insulting."
Nevertheless, 52,349 people have played Overwatch 2 during its first day on release, pushing its 24-hour concurrent player count above popular online games such as Dead by Daylight, FIFA 23, and Remnant 2. Blizzard has also revealed the new Overwatch 2 hero, Illari.
Check out the full Overwatch 2 tier list so you know the best heroes to main. With the roster constantly expanding, you'll also want to take a look through all the Overwatch 2 characters, so you're familiar with everyone entering the fray.