The Payday 3 Steam page has been updated to show that the upcoming FPS game from Deep Silver and Starbreeze will incorporate Denuvo Anti-Tamper. It comes after one Payday 3 developer confirmed that the shooter will require players to constantly be connected to the internet, even when playing alone. With the Payday 3 release date shortly set to arrive, the game is expected to launch using Unreal Engine 4, before switching to UE5 at a later date.
As of the time of writing, Wednesday, August 2, the Payday 3 Steam page contains a notification saying that the game will use "3rd-party DRM (Denuvo Anti-Tamper)." Denuvo is designed to stop cheating and hacking, and prevent access from a game's source code and files, in order to limit piracy. Other, recent games that use Denuvo include fighting game Street Fighter 6, Star Wars Jedi Survivor, and the remake of Resident Evil 4.
Previously, Payday 3 producer Almir Listo confirmed that the shooter will require a constant internet connection, even when playing alone. Responding to comments during a livestream, the developer said that "you will be able to play it [Payday 3] by yourself, but I do believe you will have to have a connection in order to play, because it's made in the Unreal Engine. It's using cross progression, cross play, I believe we need you to be online."
Starbreeze has previously said that Payday 3 will launch using Unreal Engine 4 and then upgrade to UE5 after release. The game will also include microtransactions, but these will be limited to cosmetics.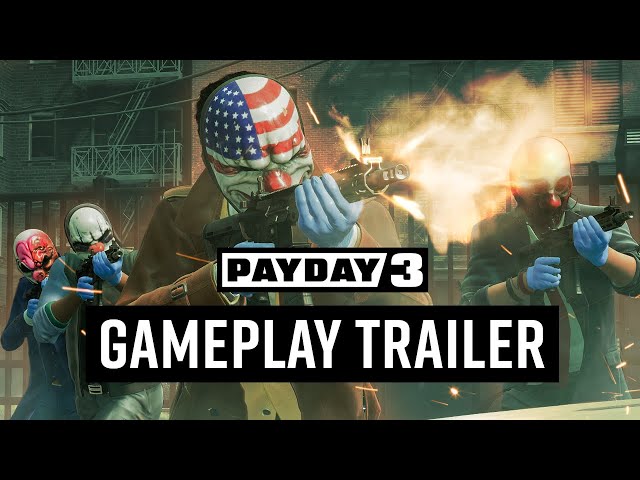 If you want to try it out for yourself, we have everything you need to know about the Payday 3 beta start time. You might also want to sample some of the best crime games on PC, to sharpen those stealthy, bank-robbing instincts before launch.