Payday 3 matchmaking issues continue as the heist FPS faces a tough response on Steam, where it now has a 'mostly negative' rating based on player reviews. Users cite issues with getting into Payday 3 matches and also the game's always-online functionality. Wait times and some performance issues are also cause for complaint, with only 33% of all Payday 3 Steam reviews now offering the shooter a positive notice. Developer Starbreeze also reports that it has encountered a fresh problem with Payday 3 matchmaking that as of this writing it is still attempting to stabilize.
Payday 3 remains in the top 10 best-selling games on Steam, but as of this report, has fewer concurrent players than its predecessor Payday 2 – currently, on Monday, September 25, just over 31,000 people are playing Payday 2, while Payday 3 has around 17,000 concurrent users. It follows a variety of problems relating to Payday 3 server status, with players of the FPS game reporting difficulties when getting into matches, and having to wait for extended periods of time for a game to become available.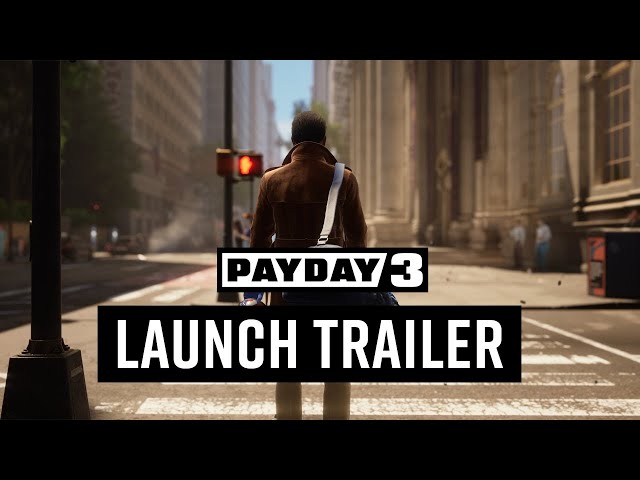 Payday 3 Steam reviews now place the shooter into the 'mostly negative' bracket; after more than 23,000 user reviews, only 33% of responses are positive. Both Payday 2 and the original game in the series, Payday The Heist, are rated 'very positive' on Steam.
Players cite a variety of issues, particularly relating to matchmaking wait times and being unable to access the game. Starbreeze says it is continuing to combat an "emerging" matchmaking issue, and is still working on "stabilizing" Payday 3's multiplayer.
"Heisters, we're currently seeing signs of an emerging issue with the matchmaking services in Payday 3," Starbreeze reports on Sunday, September 24. Later the same day, the developer says that "recovery has halted" and that Payday 3 has experienced "another drop in the service."
On Monday, September 25, Starbreeze provides an update. "Players are once again able to get back in the game," the developer says, "but the team is still working on stabilizing the matchmaking services."
We will continue to update you on Payday 3's servers and matchmaking. In the meantime, we've ranked the best Payday 3 heists, which are still a blast once you get into the game. You'll also want to know about playing Payday 3 solo, and how that works now.