Payday 3, the coming sequel to Starbreeze's cult-hit FPS game, will launch on Steam using Unreal Engine 4, but then swap to UE5 post release. The announcement comes after Starbreeze revealed the first Payday 3 gameplay at the Xbox Games Showcase, with the developer also offering more details on season passes, microtransactions, and Payday 3 DLC.
Moving the action to New York City, Payday 3 sees the return of the series' high-stakes, co-op game, bank-heist action, as you team up with friends to take down scores, earn wads of cash, and build customizable characters and loadouts. We've already got full details on the Payday 3 system requirements, but with the game scheduled to swap from Unreal 4 to Unreal 5 post launch, it's currently unclear how the existing specs might be affected.
"We started developing the game on Unreal 4," Starbreeze explains, "so that's what makes the most sense for us to release. We're planning on upgrading to Unreal Engine 5 post launch." Other big games using Unreal Engine 5 include the new Layers of Fear and upcoming survival game The Day Before. Fortnite also swapped to Unreal Engine 5 back in 2021.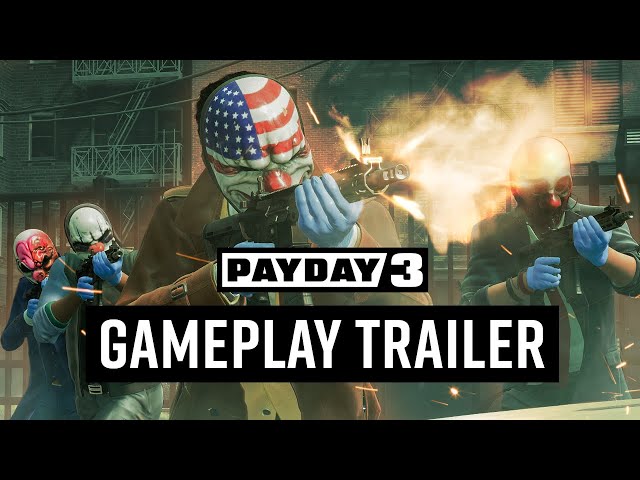 In a lengthy Q and A, Starbreeze also confirms that Payday 3 will include microtransactions in the form of Payday Coins, but that these will only apply to cosmetic upgrades that have no effect on gameplay. Crossplay will be supported between all platforms, and composer Gustavo Coutinho will return to the Payday series once more.
In terms of Payday 3 DLC, Starbreeze says it will release "four additional heists, four tailor packs, and four weapon packs" during the game's first year. Players who purchase the Payday 3 Standard Edition will also be able to upgrade to the Silver and Gold versions if they choose. Oh, by the way, if you want to get Payday 3 for cheap, we've got you a decent discount on all three versions right here. Check it out before the Payday 3 release date on September 21.
You might also want to refine your bank heist skills with some of the other best crime games, or maybe try life on the other side of the law with the best detective games on PC.