Payday 3 is coming, with Starbreeze confirming that the beloved co-op FPS game will return in 2023 with a new setting, more advanced heist mechanics, and a slew of extra weapons and loot. You'll be able to get Payday 3 on Game Pass so long as you're subscribed, but if you just want to get it individually as part of a Steam sale, you're in luck, since it's already available at a sizable discount. We've done the digging and found you the best Payday 3 deal on PC.
Jumping from Los Angeles and Washington to New York City, Payday 3 revives the tense, meticulous, and planning-driven tactical co-op game action of its cult-classic predecessors. As the Payday gang leaves retirement for one last campaign, you've got new guns, customizables, and options for how you plan and execute your jobs. It all goes down on September 21.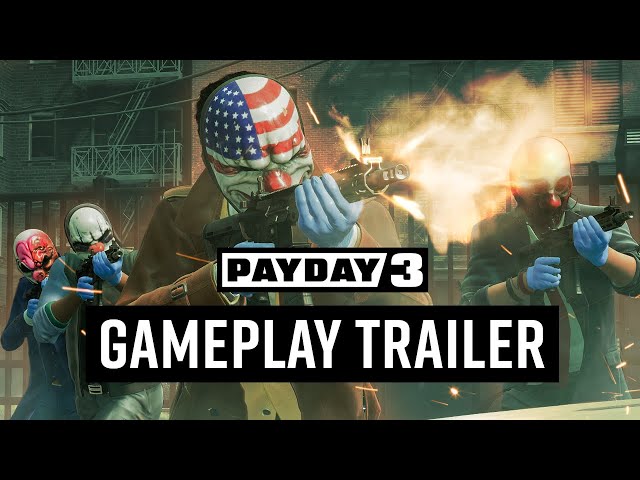 However, you can already get Payday 3 on Steam, and with a decent chunk of money off. All three editions of the upcoming shooter are on sale, and you'll bag yourself a Steam key to redeem at launch.
Payday 3 Standard Edition is $33.99 (£29.74) down 15% from $39.99 (£34.99). The Silver Edition, which offers three days of early access, a six-month season pass, and additional wearables and weapons, is $59.49 (£50.99) down from $69.99 (£59.99), while the Gold Edition, which gives a full year of season pass content, plus extra masks and gloves, is $76.49 (£67.99) down from $89.99 (£79.99).
And if you're looking for some good stuff to play in the meantime, before Payday 3 launches, we've got the skinny on a huge RPG game sale going on right now.
Prepare your PC for launch day with the full Payday 3 system requirements. Alternatively, sharpen your heist skills with some of the other best crime games. Or you might want to try life on the other side of the law with the best detective games on PC.