Upcoming tactical co-op PvE shooter Rainbow Six Quarantine is sure to bring some exciting new things to the series. Unveiled at Ubisoft's E3 showcase, the game is being developed by a whole new team at Ubisoft Montreal, who will deliver on an equally new vision – "a deep, radically re-designed" game experience, according to the studio store site. Newest of all – the game sounds like it could be a little roguelike.
The game's summary on the store page contains a few phrases that could hint at some roguelike qualities – most notably permadeath, a mechanic closely tied to the genre. The summary reads "you and your squad risk everything, every time you step into Quarantine", referencing the plot that sees you and your three-player team step into Rainbow Six Quarantine's "unknown and devastating parasite"-struck world.
"Everything" is pretty suggestive – it seems like your operators' lives, and potentially any progress you've been working towards, could be included on the list of things at risk "every time" you tackle the Quarantine. If so, this would indeed be a pretty radical re-design for the series – permadeath sort of featured in the Ghost Recon Wildlands crossover Operation 2, which included a high-stakes permadeath option, but it isn't a regular Rainbow Six mechanic.
Next up is the summary's mention of "tense, chaotic and totally unpredictable missions" which it says you'll be launched into. This could hint at two key roguelike mechanics – randomised environment generation and possibly also resource management, if the missions really are chaotic and unpredictable. Presumably you'll need to prepare by holding back your best people, ammo, and tactics for your next blast through the Quarantine – anything could happen.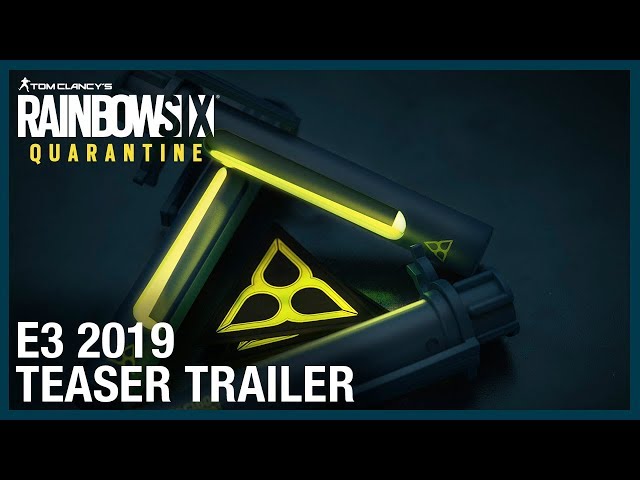 The write-up also hints at "a totally new breed of mutated alien parasite" which is "more lethal and challenging than ever before". It sounds like we won't be facing any of the same enemies that appeared in Rainbow Six Siege's Outbreak game mode, which will hopefully result in a new level of complexity in terms of combat and tactics.
Read more: Everything we know about Rainbow Six Siege Year 4
Though it's not much to go on, and as we haven't seen any real gameplay of Rainbow Six Quarantine just yet, it's far from confirmed whether the title will verge on the roguelike. Considering how little information was provided upon the game's announcement, these details from the store are the closest we've come to gameplay details so far. With E3 now over, hopefully we'll get to find out for ourselves soon.