Launching on PC Game Pass has been "100% worth it" for Ravenlok, according to developer Cococucumber. The fantasy action-adventure game is the latest release to arrive on Microsoft's subscription service, coming to both PC and Xbox Game Pass alongside the option to purchase the game outright via the Microsoft and Epic Games stores.
Speaking in a developer Q and A on the Xbox Reddit, the team responds to a query about whether being on Microsoft's Xbox and PC Game Pass services has been an aid to the game. "With hindsight, I am happy to report that Game Pass has been 100% worth it for us," Cococucumber's game director Vanessa Chia answers.
"It allows us access to so many players," Chia continues, "As indie devs, visibility is always a struggle, and knowing that there is a low barrier of entry for players to get hands-on playing the game is solving a big challenge for us." In addition to this, the team notes in some of its other answers that Ravenlok is balanced with younger players in mind – something that leans nicely into Gamepass, which can act as a great way for parents to access a library of potential games for their children.
A similar game to point to would be Minecraft Legends, Mojang's strategic spin-off of its iconic sandbox game. Despite relatively low Steam sales, Minecraft Legends has been successful on Game Pass as a family-friendly game that is perfect for youngsters to jump into.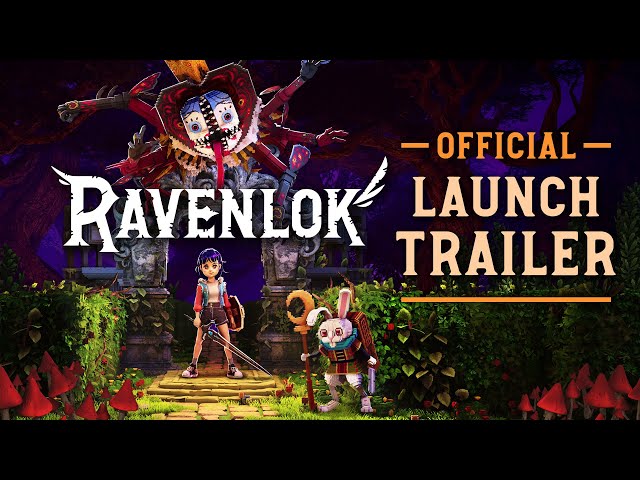 One interesting follow-up from this is that Ravenlok was intentionally designed to be a little bit easier than the average action game. "We want the game to be approachable to all players," game director Martin Gavreau explains, "keeping in mind the key fact that we would launch into Game Pass and potentially have a lot of players of all experience levels."
However, the team has heard plenty of feedback from players who have jumped into Ravenlok and enjoyed it, but felt that the combat was overly simplistic or too easy to just mash buttons through. "We've heard a lot of requests for a more in-depth combat system and a harder difficulty level, which is a fair take," Gavreau says.
"We are listening to and actively working to address this," he continues, "Our next patch will add an option for difficulty modes, and a future match will improve combat mechanics with added depth." He says that these updates should be ready "within a couple of weeks," so if you're tempted by what you see but fancy things a little trickier, maybe give it a short while before jumping in. The great news is that, if you're a PC Game Pass subscriber, you won't be short of other games to play.
If you're interested, Ravenlok is available on the Xbox PC store and Epic Games store (along with PC Game Pass, of course). It's also packed with achievements, so if you're someone who likes to complete those Microsoft daily quests then you'd be well-served by checking Ravenlok out. You can read more thoughts on Ravenlock's launch from Cococucumber in the Reddit Q and A (thanks, Windows Central).
Take a look through our favourite picks from the best indie games on PC for even more fantastic games from smaller studios. Alternatively, browse the full PC Game Pass games list to see what else you might fancy, or look forward to the biggest upcoming games in 2023.