RazerCon 2023 looks set to be heaven for gamers when it comes gaming laptops, headsets, and multiple other peripherals. Razer is no stranger to grand events and we're looking forward to seeing what it has to offer this year.
Last year saw the unveiling of the Razer Edge, the Kraken Kitty V2 Pro, Kaira series headsets, and the Razer blue screen. We're expecting a similar number of announcements this year and it should include something from every corner of the hardware portfolio.
When is RazerCon 2023?
RazerCon 2023 takes place on Thursday, 21 September and the show begins at 10 am PT / 6 pm BST / 7 pm CEST. The keynote presentation is scheduled to last approximately two hours.
This might seem like a long time given the limited number of announcements made at RazerCon in recent years, but Razer does a fantastic job of talking through every aspect of a reveal rather than dropping 50 different announcements with very little detail behind them.
The show also tends to run a lot longer once the keynote is out of the way and overall the event could go on for up to eight hours in total like it did in 2022.
How to watch RazerCon 2023
RazerCon 2023 will be live streamed across all of the Razer social streaming channels including Twitch, Facebook, YouTube, Douyu, Douyin, and bilibili. You can sign up now via the Razer website but this isn't required to access any of its streams or the event in general. It will, however, give you access to a calendar download so you don't miss the event! It also translates the start time of the event to your local time zone.
Don't worry if the timing doesn't quite work for you. RazerCon isn't a single showing event and it will be available on-demand immediately once the livestream has concluded.
What to expect during the show
The CEO keynote will kick off RazerCon 2023 and last around two hours. In this time, all of the major headline announcements will be made regarding any new products, services, or initiatives. Razer does a great job of keeping their surprises under wraps, so while we may not know what its going to bring to the event, it's safe to assume it won't show anything that isn't worth shouting about.
We would be surprised if there was no mention of the Razer Blade gaming laptop in some capacity, but when it comes to their peripheral range, that's where we are expecting a set of exciting new announcements. We did, however, get a small pre-show treat in the form of the Razer BlackShark V2 Hyperspeed headset reveal.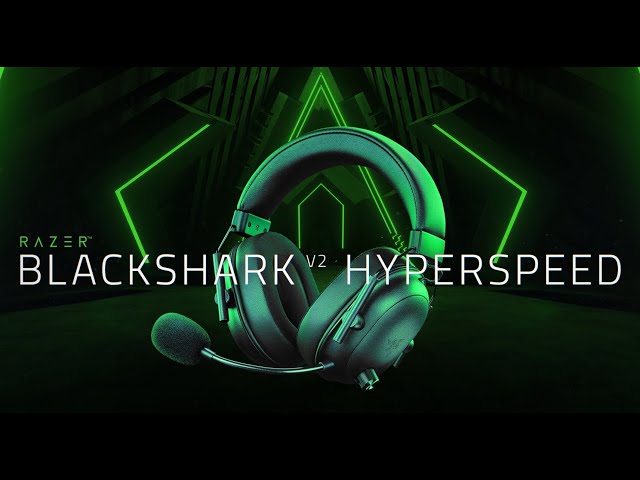 There will also be plenty of giveaways, as well as showcases for a load of new and upcoming games, particularly smaller indie titles. We expect that some small developers or publishers will be on hand to show off their games, and we may even get some release date news too.
A range of sponsors have already been announced and includes Gillette, Displate, WD Black, and Intel. These will feature throughout the show and last year we had an Intel PC being built from scratch as the show went on, which was then given away live during the stream.
Keen to know more about some of Razer's latest products? Check out our Razer Blade 16 review and Razer BlackShark V2 Pro review. Both products were released this year to high praise from fans and critics alike.