Redfall had a rocky release, to say the least, but developer Arkane has been hard at work behind the scenes to hopefully help the game achieve its full potential. The FPS game has just received its first major patch, and the update brings some bug fixes, gameplay improvements, and other tweaks. For a better understanding of what you can expect now, here is a quick run-down of the most important changes Redfall is seeing with its Patch 1.1 update.
Some of the first changes detailed by Bethesda in Patch 1.1 include gameplay tweaks. The update is improving aim-down sight visibility when looking through sniper rifle scopes and increasing enemy encounter spawn rates across the world. You will also now be able to move without interruption when performing melee attacks against enemies. Other smaller gameplay changes include breakable glass that shatters on first impact, Devinder's Translocate ability being more reliable when used in the Black Sun boss arena, and various mission description changes.
Bribón no longer idles in place after performing the Siren ability, and nests will now unlock at the correct time when you play New Game Plus. Redfall also now has more medical supplies strewn about and fewer unresponsive enemies during combat. Bellwether enemies, cultists, and vampires have all received combat improvements, like faster reaction times and improved chances of hitting players. The Rook in particular is more relentless and the lightning bolts will no longer hit players through rooftops.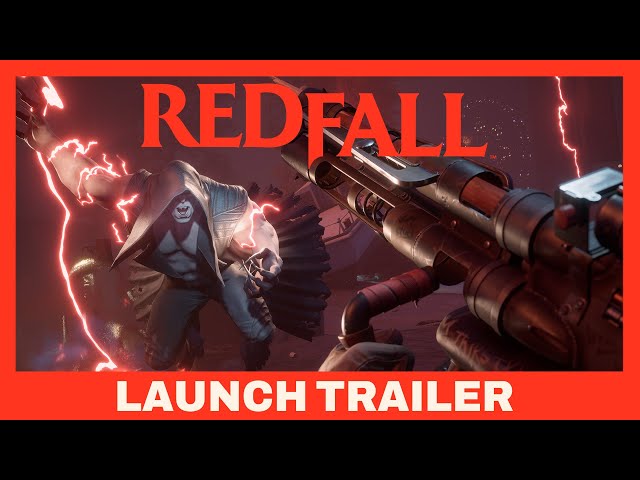 Enemies are more likely to wake up if dormant when players make noise and they are also drawn toward the greatest threat, whether that be a player or an opposing enemy faction. Animation timings and responsiveness have been improved, as has pathing for enemies in both districts. When you're exploring the open world, you will have a higher chance of encountering various enemies. They will also no longer be able to shoot you through walls (yay). Many visual issues have been fixed, and lighting adjustments have been made as well as audio changes.
While playing with your friends, there will be an increased chance of encountering enemies with special traits, and you should also see better stability when in multiplayer lobbies. Along with these changes, more general adjustments have been made to things like the environment (e.g. improved reflections), the game's performance (still no word on the 60fps for console players, though), and accessibility (e.g. remapping is now available, as is narration). You may also notice some UI changes, like the enemies no longer losing nameplates or health bar info when canceling fast travel.
I hope that this is the first step to Redfall getting back on the right track. As a fan of all things vampires, this was one of my most highly anticipated releases of the year. You can view the full patch notes here for some more detailed information on the changes Redfall has undergone.
If you're anything like me and you love vampires, you can have a look through some of our favorite vampire games for an idea of what to play next. You can also browse through some of the best multiplayer games out there if you'd prefer to play through something with a friend or two. For more story-focused experiences, you can check out a few of these great RPG games on PC.