While Remnant 2 looks to be a fun but challenging time for those looking for a Soulslike co-op game, but the optimization and performance of the game is unfortunately causing concern among its early access player base. In response, developer Gunfire Games has offered some troubleshooting advice, highlighting that upscaling technologies in Remnant 2 like Nvidia DLSS are more or less integral to achieving the best performance.
Our Remnant 2 review highlights how difficult the game can be, so a bad frame rate is the last thing you want standing in the way of you overcoming a fiendishly challenging boss. Sadly, it appears that it won't just be The Root that slow your exploits down, as dropped frames and unstable performance are as equally prevalent and troublesome.
In a Reddit post by Gunfire Games, the developer acknowledges player feedback and claims that it's "definitely going to roll out performance updates after the game's launch." In a bid to remain transparent, it also states that it "designed the game with upscaling in mind," and strongly advises players leave upscaling settings as they are to get the "smoothest gameplay."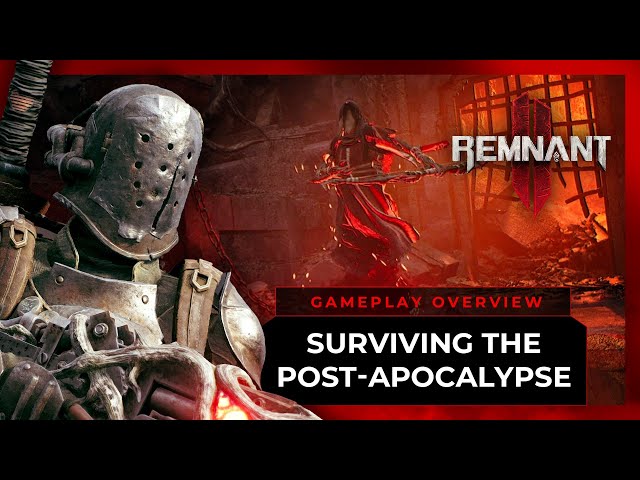 This, naturally, has created some ire from players who'd prefer not to use Nvidia DLSS, AMD FSR, or Intel XeSS while playing Remnant 2. While there's nothing explicitly wrong with this, and I'd like to give kudos to Gunfire Games for including Intel's upscaler, all of these technologies are performance enhancers and can't mask underlying technical problems.
We'll have our own best Remnant 2 settings guide together in the coming days, but for now we'd suggest following Gunfire Games' advice of using an upscaler and turning down shadow quality to boost fps. In the meantime, make sure your PC actually meets the Remnant 2 system requirements before crying foul of optimization, and we've got all the details on Remnant 2 Steam Deck compatibility.
If you're not sure where to start with the game, check out our best Remnant 2 class list to help find your footing. If you need information on Remnant 2 bosses as well, we've got you covered.