If you've spent a lot of time playing Rocket League, you know the game's R/C cars don't spend a whole lot of time on the ground – there's all the jumping and flipping to be done in service of smashing the ball into the goal, right? But what if I told you that you could spend even less time on the ground – in fact, you don't have to spend any time on the ground in Rocket League. With the Top Gun mod by Cinderblock, you can actually turn its miniature football matches into dogfights.
As our sister site The Loadout reports, YouTuber Jared 'SunlessKhan' Zook featured Cinderblock's mod in a recent video, which you can watch below. Only the ball and the cars from Rocket League remain in the mod – the rest is all new. As soon as you load into a match, you're transported to the bottom of a dusty canyon, and from there it's up, up, and away.
Normal acceleration is enough to fly with in Top Gun, and boost works kind of like an afterburner. The crew in the video manages to pull off a couple tight moves, and SunlessKhan remarks at how accurate the weapons feel. Oh right, there are weapons: Each car in Top Gun gets front-facing machine guns, which fire when you're locked onto an opponent.
Here's the video: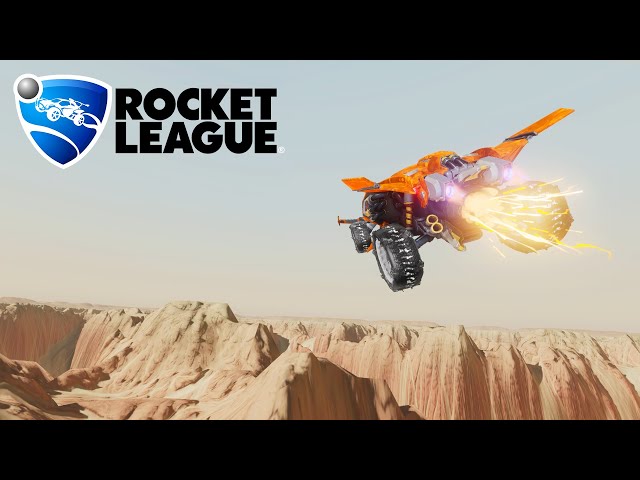 SunlessKhan talks with Cinderblock in the video, and the discussion provides some insights into the creation process behind the mod. It took six months, Cinderblock said, during which time he had to learn a lot of linear algebra.
If you want to try the mod out yourself, head over to Cinderblock's YouTube channel and watch his tutorial video on installation and setup. You'll need to have bakkesmod installed. If you'd prefer to fly around in an actual plane, have a look at our list of the best flight games on PC.