Sega Bass Fishing is a free game on Steam right now, as it joins the likes of Dredge and Dave the Diver as a pretty chill experience. A highlight of the Dreamcast era, here's how to snag Sega Bass Fishing for free right now.
As the Year of Fishing Games continues to reel in big hits, with existential horror Dredge already on sale and Dave the Diver sales doing swimmingly, there's no better time to get out a rod and catch some slimy little dudes.
While you've been able to fish in Skyrim for the last few years, nothing quite beats Sega Bass Fishing. A port of one of the Sega Dreamcast's most iconic releases, the Steam version of Sega Bass Fishing is available as a free game for a limited time.
You can get Sega Bass Fishing for free until Monday, July 31 simply by signing up to the Sega newsletter, saving yourself $8.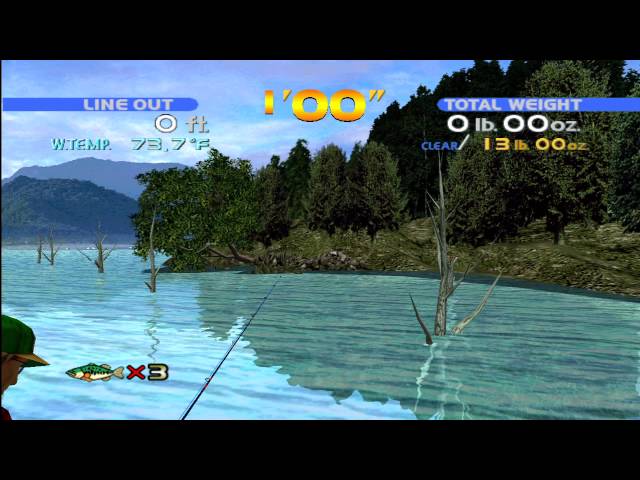 Originally coming to the Dreamcast in 1999 and casting off to Steam in 2011, Sega Bass Fishing is the peak of the Dreamcast era aesthetic. Between this, Sonic Adventure, and Crazy Taxi, there's just something about the visuals and music from this era that no one's really been able to replicate.
If that's not enough to lure you in, it's a free Steam game, what else do you need to hear? I absolutely adore games, or mini-games, about fairly standard real-life activities, and Sega Bass Fishing is no exception.
While it might seem a tad quaint by today's standards, Sega Bass Fishing still has a fair bit going on with eight locations, 14 lures, tournaments, and weather and day-time conditions all working together to change up the fishing experience on the fly.
Before you sign up for the Sega newsletter and get the free game though, be aware that you'll need to tick a small box at the bottom confirming that you actually want Sega Bass Fishing; otherwise, this is all for nothing.
With Destiny 2 fishing even a thing these days, it looks like we gamers just can't get enough of standing around next to a virtual body of water and waiting for virtual fish to fall into our trap.
If you want even more, we've broken down the best PC games you should have in your Steam library right now, alongside some of the best relaxing games also available to help you keep in a constant state of chill.