City-building games set in the present day tend to take it for granted that citizens will be able to feed themselves and find shelter during the cold seasons. That's not the case in Settlement Survival, a colony management game that blends city-building with the survival game genre. It has a demo coming out as part of Steam's Next Fest, so you'll be able to try it out ahead of its Early Access launch next month.
Settlement Survival has a friendly and colourful low-poly art style that could lull you into thinking it's a placid experience, but developer Gleamer Studios warns that it'll present a stiff challenge. You'll act as the leader of a group of plucky survivors who have been cast out into the wilderness to start a new community. You'll have to quickly decide where to find the necessities like food and water, and source raw materials like wood and stone in order to build shelters and gathering facilities.
Gleamer specifically cites Banished as an influence, so there's not going to be any free lunch in Settlement Survival. Your farms will need to produce food according to the cycle of seasons, so you'll need to plan carefully to make sure you're growing enough of the right crops to see you through the winter.
Here's the trailer: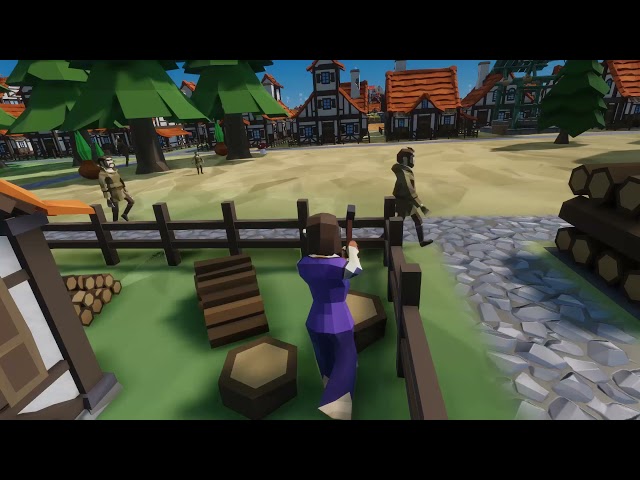 Assuming things go according to plan, your villagers will be fruitful and multiply – but children come with their own set of challenges. If your population expands too quickly, you'll find that your carefully planned production chain breaks down under the weight of the increased demand.
As if that weren't enough, there are also natural disasters to contend with. Gleamer says you'll be able to see these coming ahead of time if you're keeping an eye out, but you'll want to carefully plan and save up for when droughts and other acts of God threaten to wipe out everything you've built.
The Steam Next Fest runs October 1 – 7, and Settlement Survival's demo will be available during that time. After that, the game enters Early Access October 15, so if you like what you see in the demo you'll be able to hop in and follow along with the rest of its development.