April 20, 2022: SEGA confirms that the Sonic Origins release date is indeed June.
The Sonic Origins release date leaked earlier, along with a load of details and artwork about the much-delayed remasters of some of the best platform games ever made. The leak stated that the Sonic remastered collection is coming this summer – and SEGA now confirms the news is correct.
Back in May last year, the Sonic the Hedgehog anniversary event revealed the new mainline Sonic game – which was later confirmed as Sonic Frontiers, the series' first open-world game – but also announced a remastered re-release of the classic MegaDrive/Genesis Sonic games with "new content and features". That's Sonic 1, Sonic 2, Sonic 3 & Knuckles, and Sonic CD.
After that, things went very silent on Sonic Origins, but this week several new leaks confirmed multiple details about the remaster – including the release date. Just a few hours later, SEGA has now re-revealed the Sonic collection, which will indeed land on PC this summer.
Sonic Origins release date
The Sonic Origins remastered collection has a release date of June 23, and will be available on both Steam and Epic Games Store on PC. You can check out the trailer below.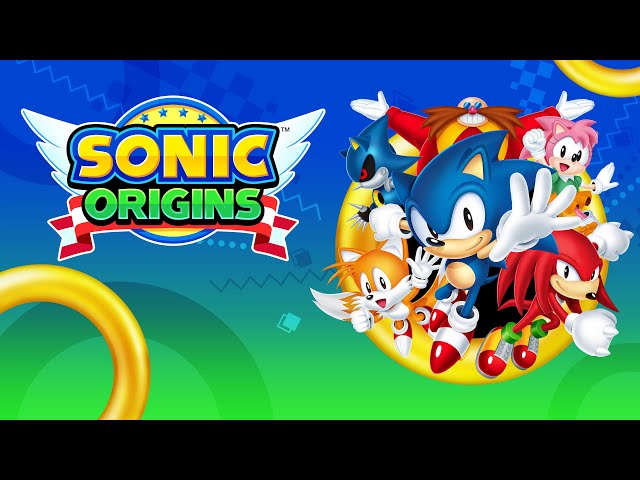 It looks like Sonic Origins will include "new areas to explore, additional animations, and a brand new Anniversary mode" which features "unlimited lives and revamped fullscreen resolution". The page also says that there is additional "content, challenges, and Special Stages" to unlock – presumably with the coins that players collect in Anniversary mode instead of rings, which just feels very wrong to me – along with new animated opening and closing cutscenes for each game.
Sonic Origins will also have in-app purchases of an uncertain nature, although the website suggests a "classic music pack" will be available with additional tracks – as well as "character animations in the main menu" not being included in the standard version, which is a weird thing to monetise.
It makes sense for SEGA to announce the details of Sonic Origins while the hype for the second Sonic movie is still going, so we're not surprised the publisher announced it now. If you're more interested in the Sonic Frontiers release date, however, that's still down for later this year – and that's definitely coming to PC.