Want to know when the Sonic Frontiers release date is? During Gamescom 2022, we finally got confirmation that not only is the rather ambitious open-world game out this year, but we now have concrete details on when it hits store shelves. It's the first time that the blue blur has officially escaped the confines of linear levels, though fans have been experimenting with "open zones" for years.
With the Sonic Frontiers release date now confirmed, it's time to take a look at everything this game has to offer, from gameplay details to trailers and the premise of Sonic's latest adventure.
Sonic Frontiers release date
The Sonic Frontiers release date is November 8, 2022. It releases on Steam at launch, and on the Epic Games Store at a later date.
Sonic Frontiers deluxe edition and pre-order bonuses
In addition to the standard edition, there is a deluxe version of Sonic Frontiers that comes with the 'Explorer's Treasure Box'.
Deluxe edition bonuses
Amy's memory tokens
Knuckles' memory tokens
Tails' memory tokens
Portal gears
Chaos Emerald vault keys
Additional gloves and shoes for Sonic
Digital art book
25-track digital mini soundtrack
Pre-order bonuses
Skill points
Red seeds of Power
Blue seeds of Defense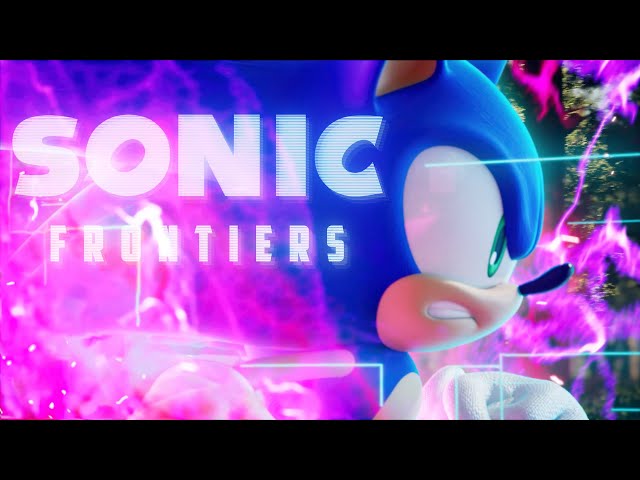 Sonic Frontiers system requirements
We don't have the entire Sonic Frontiers system requirements to hand; however, the minimum specs are now on the Steam page:
Operating System: Windows 10 (64-bit)
Processor: Core i7-3770
Memory: 8GB RAM
Graphics: Nvidia GeForce GTX 1060 (6GB)
Direct X: Version 11
Storage: 28GB
If you're unsure if your PC can handle the minimum requirements, head on over to PCGaming Benchmark.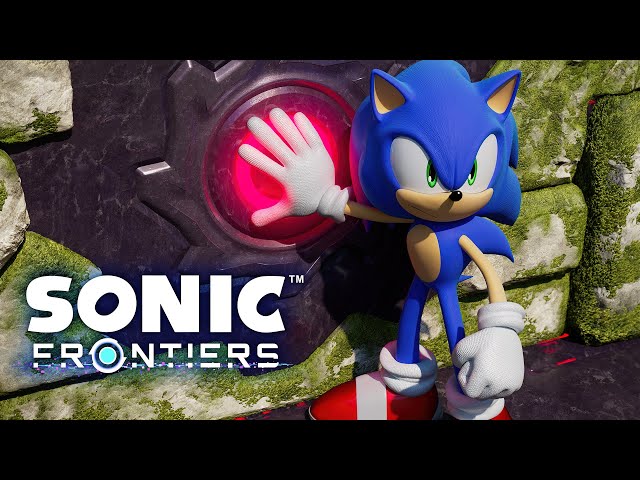 Sonic Frontiers trailers
We first saw Sonic Frontiers on May 27, 2021 during the Sonic 30th anniversary livestream; the initial plan was to release the game that same year. However, it was delayed for quality control purposes.
Many trailers for Sonic Frontiers start with Sonic running across the Starfall Islands. Separated from Tails, Amy Rose, and Knuckles, Sonic must contend with new and unusual enemies led by a mysterious figure and their army of terrifying robots. In the latest story trailer, we see Sonic saving little stone creatures from a so-far unnamed adversary, who seems to be controlling the hostile robots. In a bit of a departure from the norm, we've not smelt a whiff of Dr Eggman or his evil moustache in any trailers.
Sonic Frontiers gameplay
Gameplay details were revealed as part of a collaboration between Sega and IGN's First series. This includes the first gameplay demo, which shows Sonic running across an open landscape, grinding pipes and launching off springs to reach high places. We also see some puzzle-solving and the collection of memories in the shape of hearts. The completion of these challenges causes the world to expand, allowing for more exploration. According to our own Ian Boudreau, who got some hands-on time with the game during Summer Game Fest, its "strange and gloomy overworld" is one of a few reasons that he's keen to see more.
Sonic will retain all of his abilities from other recent games, including double-jumping, side-stepping, and boosting his speed to astronomical levels, provided he has enough energy. He also gains access to the Cyloop, a gadget that creates light around objects to solve puzzles or open up weak spots on enemies.
Combat is also a big part of the game, and according to Sonic Frontiers' director Morio Kishimoto, is based on the recent Sonic film's animations. As Sonic fights the many robots on the island, he can earn experience points to get new skills, similar to other open-world games. We also see several boss fights inside purpose-built arenas within the open zones.
In case you miss the more linear levels, there are portals Sonic can enter to access Cyberspace stages. These have the more typical third-person and side-scrolling level styles from previous Sonic Team-developed games, along with objectives, time attack mode, Red Rings to collect, and Chaos Emeralds to earn from keys. During Gamescom 2022, a short tutorial level resembling Green Hill Zone was playable, though fans criticised its striking resemblance to Windmile Isle Act 1 from Sonic Unleashed.
Other Cyberspace stages include one that looks like a series of looping roads jumbled together in a dystopian mess and one that looks set in the Sonic Generations version of Sky Sanctuary. Players can also expect to see a fishing game with Big the Cat as the host.
That's all we know about Sonic Frontiers right now but do check back often as more details are likely to appear before the release date. Of course, if you need a platform game fix before then, there are plenty of others available on PC, of which the near-perfect Sonic Mania is an option.