Is Sons of the Forest crossplay compatible? If you're excited to play The Forest 2 multiplayer following the success of the prequel's own co-op mode, the answer may disappoint you for now. That's not to say it'll stay that way though, since the game is initially launching in early access, with more features and mechanics to be added in the future.
Before we dive into Sons of the Forest crossplay, it's worth mentioning that Sons of the Forest multiplayer is available in the horror game, and you can play with up to seven friends – or strangers – by hosting or joining a server. However, what about if your friends aren't on PC, and want to play Sons of the Forest on PlayStation or Xbox consoles? Well, then you need Sons of the Forest crossplay.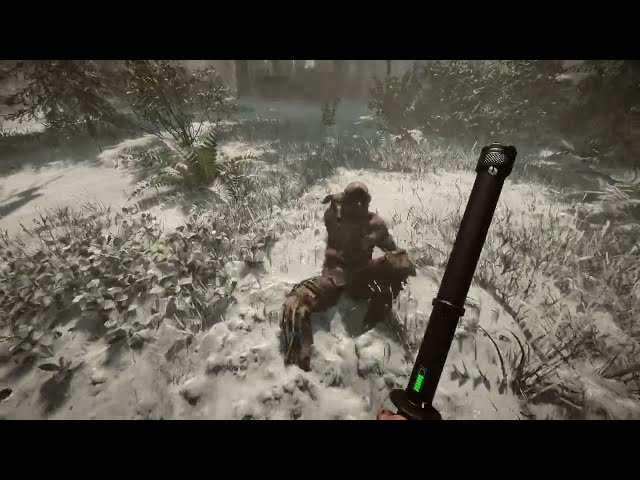 Is there Sons of the Forest crossplay?
Since the game has been released in early access exclusively on PC, there is currently no Sons of the Forest crossplay functionality. That said, The Forest was available on PlayStation 4, so Sons of the Forest may well be rolled out to other platforms in the future, perhaps once the game comes out of early access. While The Forest does not have crossplay compatibility between PC and PS4, the feature is more in demand than ever, so we can keep our fingers crossed that, given player demand, Endnight Games will consider crossplay for Sons of the Forest.
That might not be the news you were hoping for, but that doesn't mean there's not still plenty to sink your teeth into in the cannibal-infested survival game. With a record-breaking start on launch day, Sons of the Forest is on track to become one on of the best PC games of 2023, so if you're not already involved, check out the Sons of the Forest system requirements. Increase your chances of surviving your first day in the wild by brushing up on our Sons of the Forest tips and stay hydrated by learning how to get water in Sons of the Forest. The best Sons of the Forest weapons are undoubtedly your best defence against mutants and cannibals alike, but the best Sons of the Forest armor can't hurt, either.