Sons of the Forest multiplayer allows you to survive the cannibals and mutants of the horror game's ever-changing island with a friend or two, making the experience slightly less scary. With friends and NPCs around you, your team could become an unstoppable force.
We already know that the open-world game provides you with two potential AI companions: Kelvin, and the elusive three-legged mutant lady, Virginia. That said, there's nothing quite like teaming up with a real-life friend in Sons of the Forest multiplayer, especially when faced with the terrifying Sons of the Forest mutants awaiting you in the caves and wilderness of the survival game. Here's everything you need to know about Sons of the Forest multiplayer mode.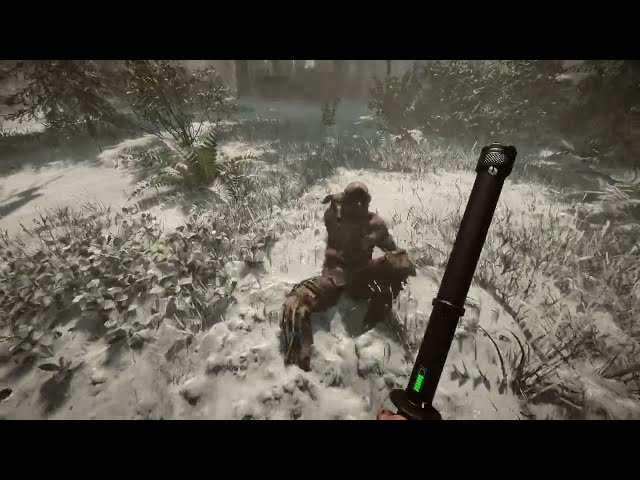 Sons of the Forest multiplayer
Sons of the Forest multiplayer is available in early access, and you can play with up to seven friends. In fact, they don't have to be friends, as you can join or host an open server if your real-life friends are too scared to play the horror game with you.
Host a multiplayer server
If you'd like to host a multiplayer server, you can choose to open your server to anyone, or close it off to friends only. Click 'Multiplayer' from the main menu, and 'Host', at which point you can choose your options. Select your game difficulty, how many players you want to allow from two to eight (including yourself), and whether you want to restrict your game to just friends.
If you are playing with friends, there's no 'add friend' option in-game as such, and Sons of the Forest multiplayer will simply pull your friends from Steam, so make sure you've added anyone you want to play with there.
Join a multiplayer server
To join an existing Sons of the Forest multiplayer game, simply click 'Multiplayer' and 'Join', and you'll be taken to a list of servers with spaces. Filter your options if you'd prefer a specific gameplay mode – such a Peaceful or Hard – and join in. It's a simple as that, and you might even make some new horror-fan friends along the way.
Knowing the survival horror game has multiplayer leads to wondering if there is Sons of the Forest crossplay, but whatever features the game does or doesn't have on release could always change in the six to eight months the developers plan to be in early access. Thanks to its incredible launch, Sons of the Forest is set to be one of the best PC games of 2023. If you've not jumped in yet, check you can run it with the Sons of the Forest system requirements test, and keep our Sons of the Forest tips to hand while hunting down the best weapons and armor you can carry.