Is Star Wars Jedi Survivor Steam Deck compatible? Fallen Order is playable on Valve's portable powerhouse, but you're probably wondering if the same applies to its sequel. While we'll need to wait and see if it earns potential Verified status, we're already looking into whether you can play Star Wars Jedi Survivor on Steam Deck.
Even if you're able to get EA's sci-fi adventure running on Steam Deck, Star Wars Jedi Survivor system requirements may cause a disturbance in the force. The Fallen Order sequel takes up a whopping 155GB of storage space, meaning you won't be able to install it on the cheaper 64GB model. You could get around this by picking up one of the best Steam Deck microSD card picks, but that'll add extra expense to the experience.
Is Star Wars Jedi Survivor Steam Deck compatible?
Yes, Star Wars Jedi Survivor is Steam Deck compatible, and graphics driver updates are already available for the intergalactic adventure. SteamOS beta version 3.4.7 explicitly mentions "performance improvements" in relation to the game, meaning it'll likely work on Valve's handheld from day one.
That said, attempting to boost fps while playing Star Wars Jedi Survivor on Steam Deck might be a struggle, as those specs mentioned above are menacing. On PC, you'll need an Nvidia RTX 2070 to match Respawn Entertainment's recommended requirements, so the Deck's AMD APU could break a sweat even at 720p.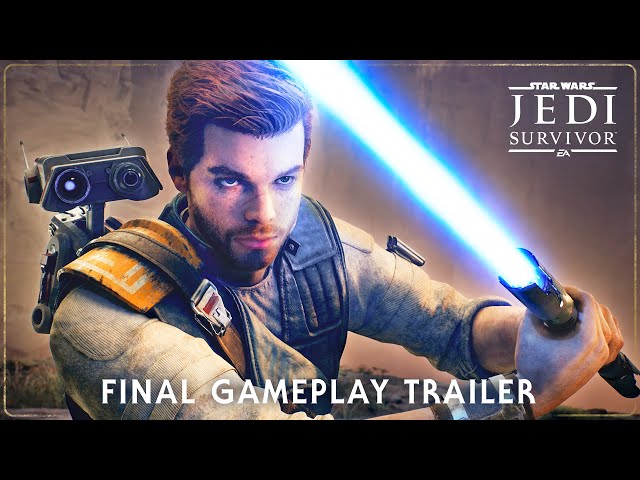 If you want the chance to experience it yourself, make sure you don't forget to pre-order the game:
We'll be sharing our best Star Wars Jedi Survivor settings suggestions soon, and the right options may help you fight off dark forces on PC and Steam Deck. Wondering if you should spend credits on the sequel? Our Star Wars Jedi Survivor review says Cal Kestis' latest adventure absolutely stacks up, but we've outlined a few imperfections that are worth considering.
Looking to pick up great add-ons for Valve's handheld? Check out our best Steam Deck accessories list and power up your portable with nifty extras. Check out the best Steam Deck games if your handheld is already decked out enough to be one with the force.