It appears the Star Wars Jedi Survivor release date has been accidentally revealed ahead of its big showing at The Game Awards 2022. Set five years after the events of Fallen Order, Cal Kestis continues his fight against the Empire during one of the galaxy's darkest periods.
Star Wars Jedi: Fallen Order saw Cal Kestis transition from a Padawan to a deadly Jedi Knight, but his dire situation has only gotten worse in the action-adventure game. The Empire's power continues to grow, pushing Cal to the edge of the galaxy where he faces a new set of problems. Here's everything you need to know about the Star Wars Jedi Survivor release date, including speculation on the story, and what pre-order DLC you can pick up at launch.
Star Wars Jedi Survivor release date
The Star Wars Jedi Survivor release date is March 17, 2023, as revealed at The Game Awards 2022. This is actually one day later than the Steam leak indicated ahead of time.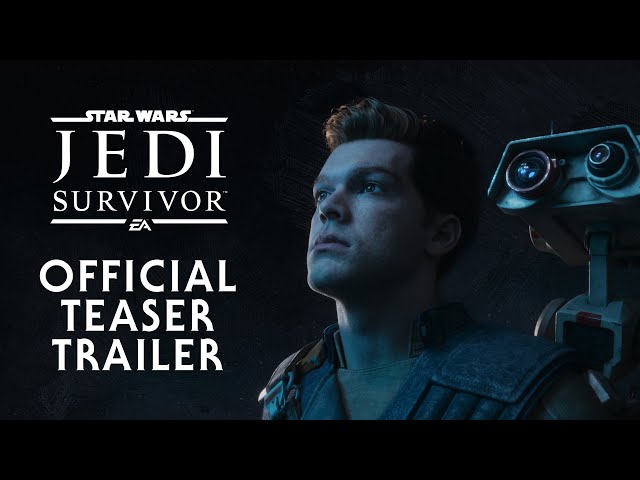 Star Wars Jedi Survivor TGA 2022 gameplay
Geoff Keighley, host and creator of The Game Awards, revealed gameplay for Respawn's upcoming Star Wars game during the 2022 event, showing off the new enemies you'll face.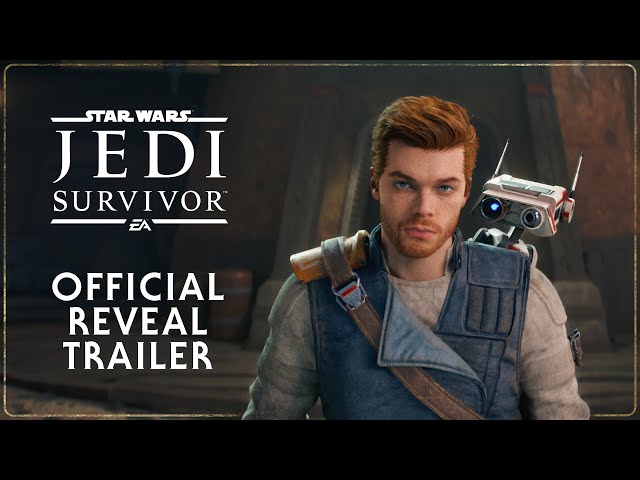 Protagonist Cal Kestis hasn't just grown some fuzz on his face, he's making his presence known to the Empire instead of hiding. You can check out the new trailer in the video above.
Star Wars Jedi Survivor story speculation
As we know that Survivor takes place five years after Fallen Order, this means the game takes place roughly ten years after Revenge of the Sith. The Empire during this time is at the peak of its power, with almost no opposition to stand in its way.
In the teaser trailer released back in May, things looked bad for Cal as he seems to have lost his lightsaber. According to an interview with the official Star Wars website, the person who now holds Cal's lightsaber is an imperial senator. The senator made a deal with a lightsaber wielder to track down Cal, but he managed to escape albeit without his trusty laser sword. The official trailer highlights Cal's new lightsaber fighting styles, however, so we know he manages to get hold of the famous sci-fi swords once again at some point during the story.
The last third of the trailer reveals a one-armed man inside a bacta tank, a cylindrical pod filled with liquid that can rapidly heal injuries. It's unclear who this man is, but fans have speculated that this could be the left-handed Sith fighter who features in the trailer.
Star Wars Jedi Survivor pre-order DLC
The Star Wars Jedi: Survivor Steam page also gave fans a look at the cosmetics you can get your hands on if you pre-order the upcoming game. Pre-order the standard edition to receive the following Obi-Wan Kenobi-inspired items:
'Hermit' Cosmetic
'Hermit' Lightsaber Set
'Combustion' Blaster Set
The Deluxe version of the game comes with three cosmetics sets, with the two exclusive sets inspired by Han Solo and Luke Skywalker in Star Wars: A New Hope. Here's what comes with the Galactic Hero and New Hero cosmetic packs:
'Scoundrel' Cosmetic
'Rugged' BD-1 Cosmetic
'DL-44' Blaster Set
'Rebel Hero' Cosmetic
'BD-Astro' BD-1 Cosmetic
'Rebel Hero' Lightsaber Set
And that's all there is to know about Star Wars Jedi: Survivor's release date. Make sure your PC is ready for Cal's latest story by checking out the Star Wars Jedi Survivor system requirements. If you can't wait until March, we also have a list of the best Star Wars games if you want to strengthen your bond with the Force ahead of time.