Just over a month since the launch of Starfield, Pete Hines, Bethesda's head of publishing, is retiring from the Skyrim, Fallout, and Elder Scrolls maker to begin a "new chapter." Hines, whose credits include every major Bethesda release since Morrowind in 2002, says the decision to retire is not one that he came to "easily or quickly," but that following the launch of Starfield, "the time is right."
From Starfield, to Fallout 4, The Elder Scrolls Skyrim to Wolfenstein, Doom, Prey, and myriad others, Pete Hines has served as the head of publishing for Bethesda, and often as the company's public-facing spokesperson. Having helped to deliver some of the most-loved RPG games of the past two decades, and ahead of the Elder Scrolls 6 release date, Hines says he is retiring from Bethesda to begin a "new chapter."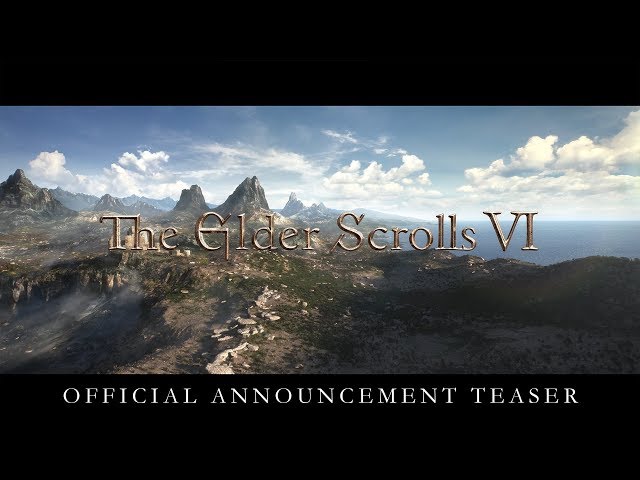 "After 24 years, I have decided my time at Bethesda Softworks has come to an end," Hines says. "I am retiring and will begin an exciting new chapter of my life exploring interests and passions, donating my time where I can, and taking more time to enjoy life. This is not a decision I came to easily or quickly, but after an amazing career, culminating in the incredible launch of Starfield, it feels like the time is right.
"This is certainly not goodbye by any means. My love of Bethesda and its people has never wavered, and I will never stop being part of this incredible community we have grown. I'm incredibly proud of everything we have done together, and I'm genuinely excited to see the amazing things they will create next."
"Pete's public presence was only a small part of his role at Bethesda, although the way he represented us carried over into the values he nurtured here: authenticity, integrity and passion," Bethesda says. "His contributions have been integral in building Bethesda and its family of studios into the world-class organization that it is today. His vision helped push us forward, and his hard work inspired us."
If you're out there exploring the Settled Systems, check out the absolute best Starfield planets that you must see. Alternatively, the latest and greatest Starfield mods are perfect for tailoring the game precisely to your preferences.
Want even more? While a good Starfield wiki can be a handy source of information, our new Starfield Database goes further, offering you daily news, searchable databanks, and even interactive tools.