Starfield has been a long time coming. First revealed back in 2018, it's been a heck of a road for Bethesda's Skyrim and Fallout successor, including delays, Summer Game Fests, and lots of debates about the lauded 1,000 planets. But with the Starfield release date almost upon us, and the RPG game scheduled to touch down imminently, it's time to offer our respects and – slightly dubious, but still sincere – admiration for one extremely dedicated Starfield fan, who has been commenting on the same teaser trailer every single day for the last two years.
From Starfield outposts to Starfield procedural generation, there's a lot to get your head around with Bethesda's next open-world game. We're all eager. We're all ready for the wait to end. But one fan has managed to create what I would perhaps describe as a long-form work of performance art, by commenting on the first Starfield teaser trailer every day since 2021.
Meet 'JalapenoMayo,' surely by rights the most dedicated Starfield fan in existence. For 739 straight days, they have left a comment on the Starfield teaser trailer, sharing occasional updates about their life and personally counting down to the game's launch.
Their most recent comment, posted today, Friday, June 21, is a potted review of Mission Impossible Dead Reckoning, which they say is "pretty great." Elsewhere, we get updates on what other games they're playing, and their adventures in Skyrim.
"Day 234 of commenting everyday until release," JalapenoMayo writes. "I got bored and made a heavily modded Skyrim character named 'Cool Boy.' The game then proceeded to break and I can't enter Helgen keep without getting stuck walking in place. Thanks, Skyrim."
Perhaps the most heartening moment comes on Thursday, May 12, 2022, when – along with the rest of the world – JalapenoMayo learns that Starfield has been delayed, but resolves to keep commenting anyway.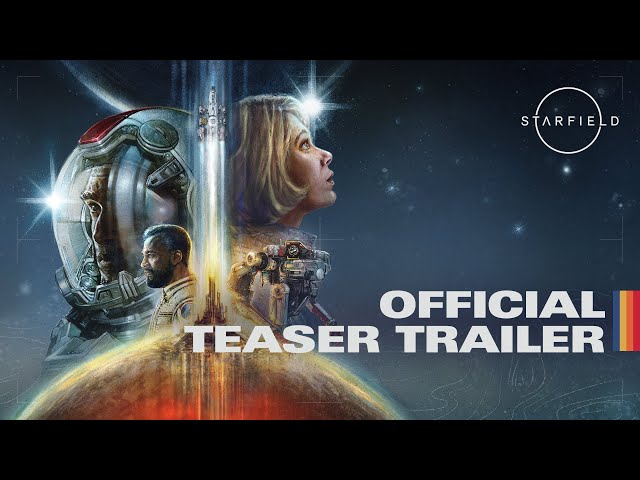 "Well, this is unfortunate," they write. "There is no way on earth that I am going to stop commenting. Not finishing things that I've started physically hurts, I'm not abandoning this task!"
With exactly 46 days left until the launch of Starfield, as of this writing, JalapenoMayo's epic journey is nearing its conclusion. Bethesda, if you're reading this, I implore you to put some kind of homage to this ultra-fan somewhere in the game. Maybe I'll start commenting on the Starfield teaser trailer every day until that happens…
It's nearly here, so make sure you're prepared to hit the galaxy with the best Starfield backgrounds. Still looking for more? While a good Starfield wiki can be a handy source of information, our new Starfield Database goes further, offering you daily news, searchable databanks, and even interactive tools.