How do you format a Steam Deck SD card? The Steam Deck is a powerful PC gaming handheld, but even with the 512GB model, it can sometimes feel like there just isn't enough storage space for some of your favorite games.
With the ever-increasing storage demands of some of the best PC games, it's no wonder then why you'd want to buy one of the best microSD cards to give yourself that well needed extra install space. However, before you can get to playing the best Steam Deck games, you have to format your Steam Deck SD card first.

How do you format a Steam Deck SD card?
Here's how to format a Steam Deck SD card:
Insert microSD card in card reader
Press 'Steam Button'
Select 'Settings'
Navigate to 'System'
Select 'Format SD Card'
If you're having trouble finding the microSD card reader on the Steam Deck, you can find it on the right underside of the device. Unlike other handhelds, this one isn't covered up, or hidden within the case of the Steam Deck itself.
The Steam Deck will format the microSD of your choice into the Linux-based format, EXT4, so long as you use any compatible SD, SDXC, or SDHC microSD card, you're good to go.
While it can take a few minutes to format, once the process is completed you'll be able to start installing your favorite compatible Steam Deck games. Just be sure to change the installation location to the microSD card next time you want to install anything.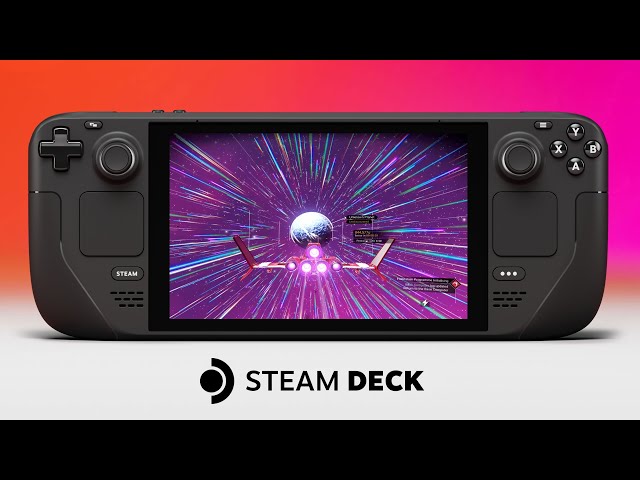 While formatting an SD card is an easy process, be sure to back up all the data available, if you're using a pre-existing card. Formatting an SD card wipes all the data available, so it's better to be safe than sorry and back up any save files, or game installs, on an external SSD, or just by using your desktop gaming PC instead.
If you're new to owning a Steam Deck, check out our other guides on how to set up Steam Deck remote play, to learn more about how to use your brand-new PC gaming handheld.
If you've already got enough space to install the best Steam Deck games, check out the best Steam Deck accessories to find out how to truly make the most out of one of the best PC gaming handhelds.