A Steam sale celebrating the best strategy games from across the industry is returning after its successful 2022 outing. TactiCon 2023 is a 'digital convention' collaboration from indie publishing teams Hooded Horse and Firesquid that aims to uplift a wealth of exciting tactics and strategy games from across a range of sub-genres, with dozesn of new releases and playable demos available alongside plenty of deals.
Last year's event proved a huge success; TactiCon 2022 featured over 100 games with a range of demos and sales across Steam, drawing in over 1.5 million unique visitors to its event page. In addition to this, the event featured numerous developer panels from creators of the games involved, alongside community streams and videos to help fans find their next favourite game.
TactiCon 2023 promises to follow eagerly in these footsteps. The event will include games that were launched (either into Steam Early Access or as a full 1.0 release) during or after May 2022, along with upcoming games that have a playable demo ready for the event, and any older games that have seen major updates or new DLC released since May 2022. It will also include a similar range of demos, panels, interviews, and other livestreams to last year.
TactiCon 2023 runs May 11-15. Any games are eligible as long as there's strategy involved, whether it's on the grander scale of 4X games and grand strategy games, turn-based or real-time strategy games, deck-building games, roguelike games, and even more beyond that. Developers who wish to be part of the event can submit their games from now until March 24, and participation is free for all selected games.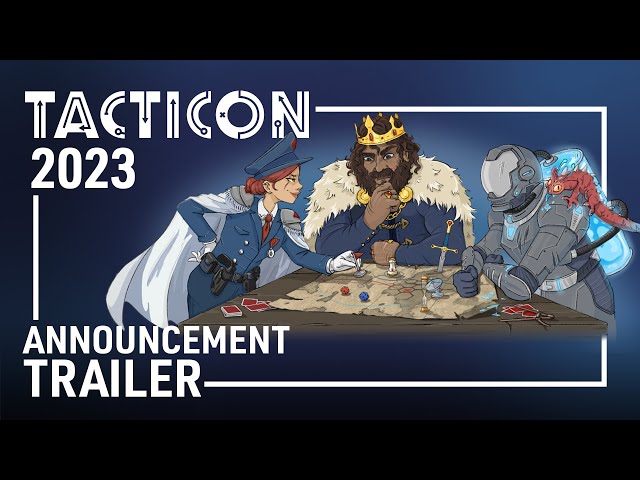 "Strategy games are some of the most interesting, most unique experiences in the game industry," Hooded Horse CEO Tim Bender says, "and we're pleased we can continue to celebrate the best this niche has to offer." Firesquid CEO Anders Larsson adds, "After last year's success with TactiCon, we are super excited to partner with Hooded Horse again this spring."
We'll be sure to bring you the hottest news from the event when it arrives. In the meantime, additional details can be found at the TactiCon website along with an FAQ.
An ongoing Steam sale has $400 worth of games for the price of one. We've also got more of the best turn-based strategy games and top tactical RPG games on PC to keep all you strategy lovers busy until TactiCon lands on our doorstep.