June 9, 2019 Tyler McVicker has created a video that looks more closely at the features of the unreleased Steam client.
Ahh, Steam: Always updating, but never really changing, at least not the way you look. Well, that may be about to change, as a work-in-progress version of a revamped Steam interface was accidentally leaked through an update to the Chinese Counter-Strike: Global Offensive launcher.
SteamDB has posted some screenshots of the possible new look for Steam. And while it's definitely still Steam, the revamped UI looks slicker and more modern than what we've gotten used to since the last major update, years ago.
The navigation bar at the top has remained largely untouched, with options to move to Store, Library, Community, and personal settings still present. But one screenshot shows a 'Library Home' screen, which presents your game collection sorted by which games have had recent updates, which you've played most recently, and the rest sorted alphabetically below.
Library screens for individual games in your collection have changed as well. Now it seems like recommended workshop content is placed high on the page, with a wide right-hand sidebar for DLC. There's also a notification to let you know whether a game has been updated since the last time you played it – pretty handy. The syndicated news updates are apparently gone, but you still can see community news updates on games' homescreens.
In the inventory screen, there's a nice little hover effect for when you mouse-over Steam trading cards, as SteamDB demonstrates here.
Loving this hover effect on trading cards in the new library UI. pic.twitter.com/FSvHDYUzY0

— Steam Database (@SteamDB) June 9, 2019
Tyler McVicker, who runs the Valve News Network YouTube channel, has downloaded the unreleased client and taken a more in-depth look at it, which you can watch here: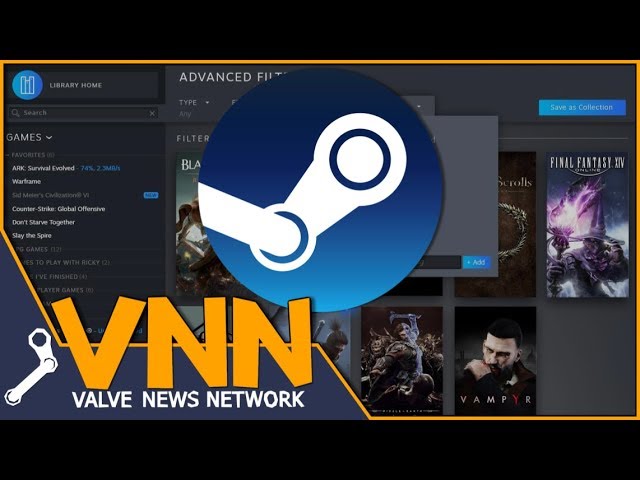 It all looks pretty nice, although there's no way to know yet whether this is something Valve plans on rolling out soon, whether there will be significant changes to the design before it does, or what the complete list of features might look like.
On the house: The best free games on Steam
It'll be interesting to know whether this will be an opt-in feature, too, since as we know, people get rather attached to things being the way they are. So it might be nice to have an option to either opt in to the new UI when it arrives, or roll it back with a menu option. Valve being Valve, we'll just have to wait and see!